Any user with the 'Super Admin' role is able to create a new user.
The process involves three parts:
Adding the user and entering basic details
Assigning a privilege role
Inviting the user to access their account
Note: To add a user you need to have an available user slot. If you have used all available user slots, you'll need to add another to your subscription. Contact the Rex Support team for pricing info or to arrange additional user slots.
Please note: It can take up to 2 business days for new user requests to be processed and added to your account - please plan your requests accordingly.
From the left side menu go to Settings > Under other, go to Users & Security
Click the + button in the top left of the list view
Enter the user's email address
Decide whether or not you'd like to 'add the user without inviting them' (you can invite the user later in the process if you'd prefer)
Add the first and last name for your new user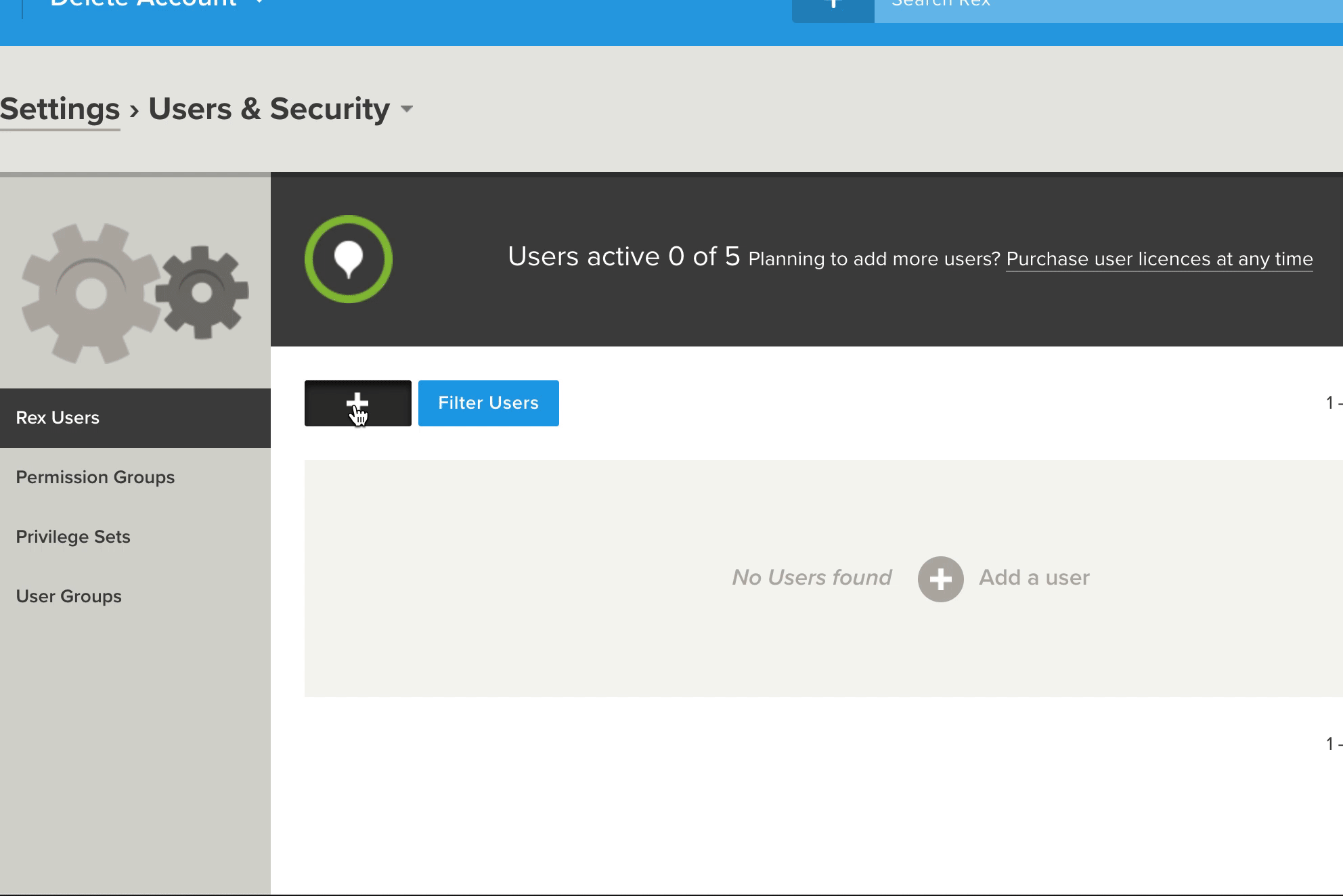 If the email address belonged to another user who has now left the company, their details will appear. Don't worry you can change them by following the steps in this article: Users & Security: Change the Login Details of a User to Someone Else
Note: If the user exists in another Rex account, this process will invite them to access your account.
Adding basic details and assigning a privilege role
Once you have added the user you will need to assign them a Role/Privilege Set. This will determine what privileges they have inside of Rex and therefore, what they can and can't do within the system.
For more info on assigning a Role or Privilege set, see:
Inviting the user to access their account
If you chose 'add the user without inviting them' when setting up the user, you will need to send the invite to them. You can also do this if an invitation has expired (if you invited someone and they did not accept within 24 hours).
For more info on how to do this, see: Users & Security: Inviting an Existing Rex User