If you're unsure how to get to this step, the following articles are recommended:
Creating/Duplicating a Newsletter
If you've created your Newsletter to send at a later date, you can schedule this to automatically send on a specific date and time. To do this, click the Red Drop-down Arrow next to Send Campaign.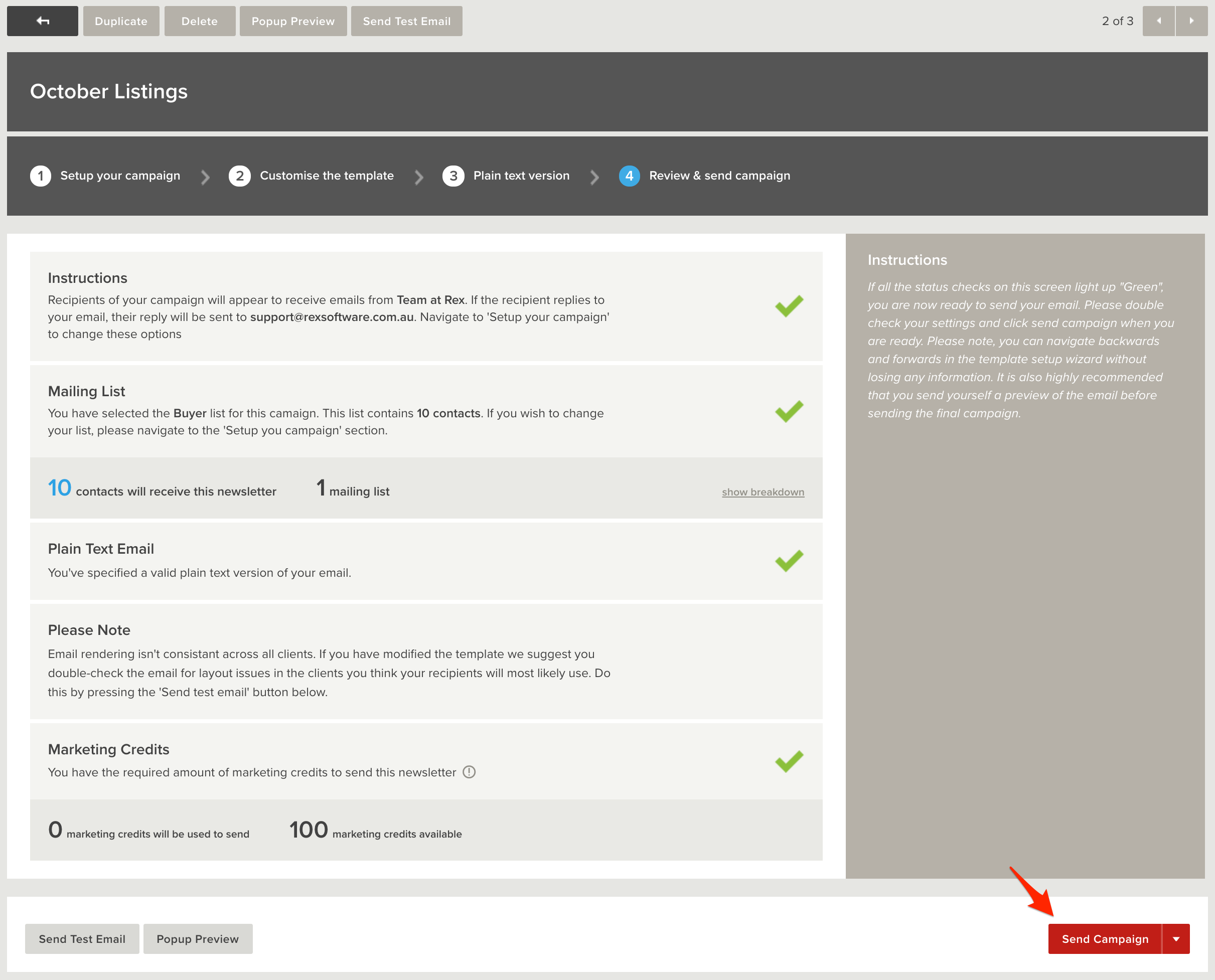 An additional dialog will appear to enter in the date and time that you'd like your newsletter to send.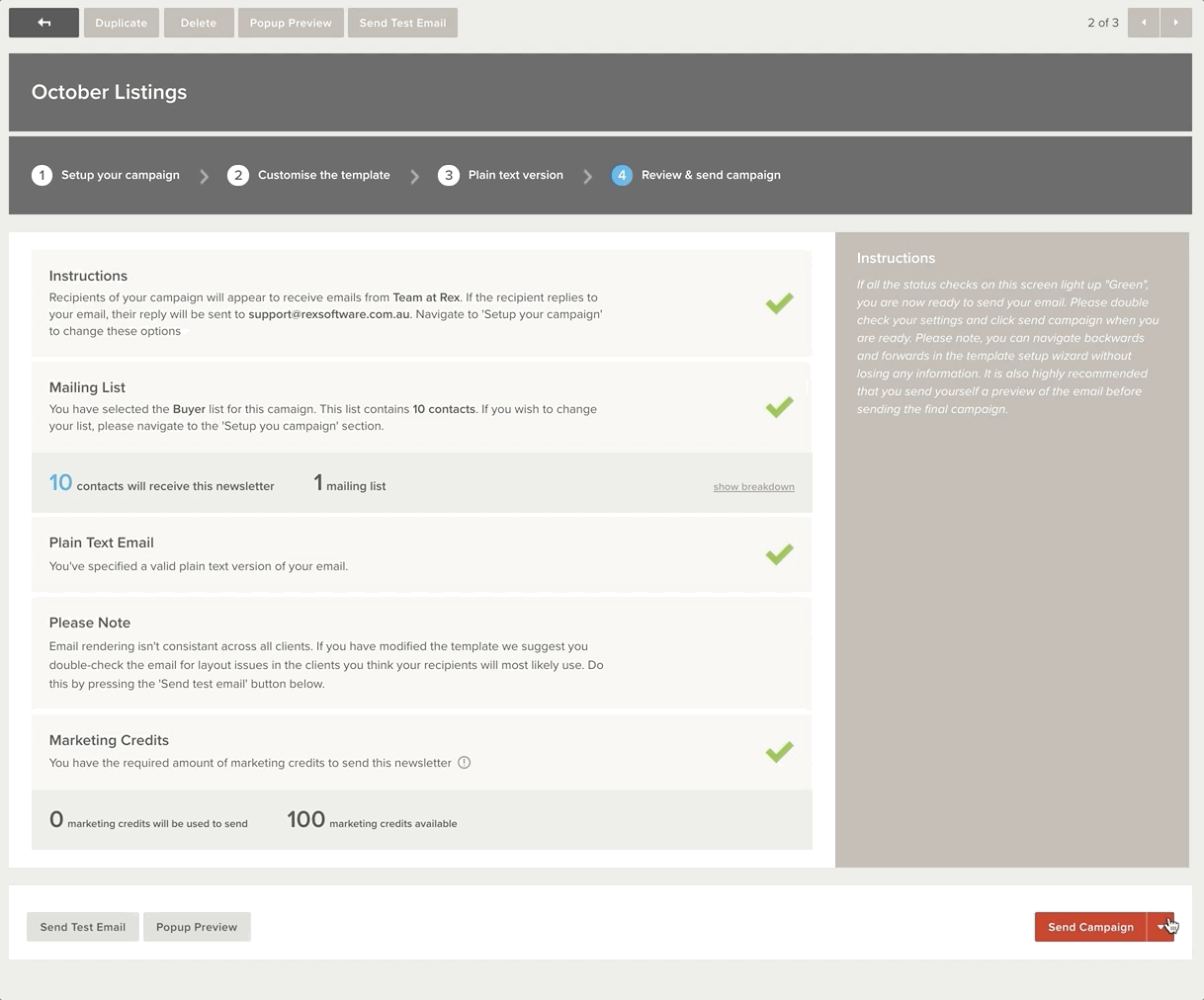 To edit a campaign, just open up the Newsletter Campaign and go to Step 4. In here you can edit the schedule: