Rex allows you to pencil in an appointment whilst waiting for confirmation from the Guest or Vendor on whether they can attend.
The unconfirmed events appear differently to confirmed events in the calendar, letting you quickly see at a glance which appointments are locked in versus which ones are only pencilled in.
When you have received confirmation from your Guests and/or Vendor, using the two checkboxes available on the event dialog: "guests confirmed" and "listing owner confirmed", you can mark your Appointment as confirmed.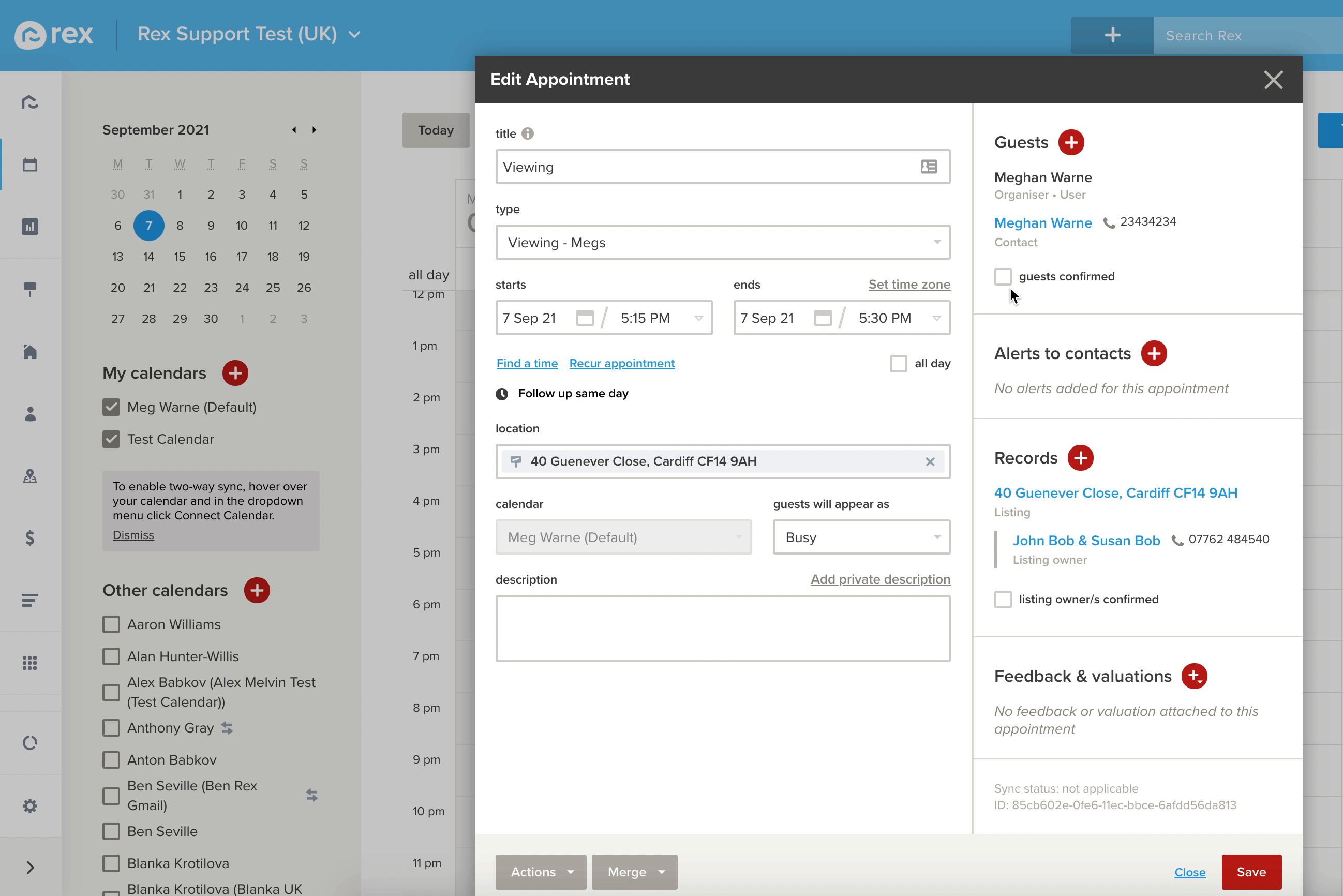 This will prompt you to send out a confirmation. Please see - Sending Calendar Confirmations