Why do our emails go into the client's junk/spam inbox?
This might mean your email security (SPF/DKIM/DMARC) needs updating. We recommend forwarding on the help article below to your IT team as they will be able to action this for you; Improving Email Deliverability.
It's very important to let us know once they have actioned this as we will need to authenticate the settings on our end.
I can't see my email signature on the email merge, where is it?
Email signatures are pulled from the User's profile when a merge is sent out - therefore, it will not be displayed on the merge when generating the merge within Rex.
As long as you have this setup on your profile, then this will send out from Rex when you hit send. More info on setting this up here; Email Signatures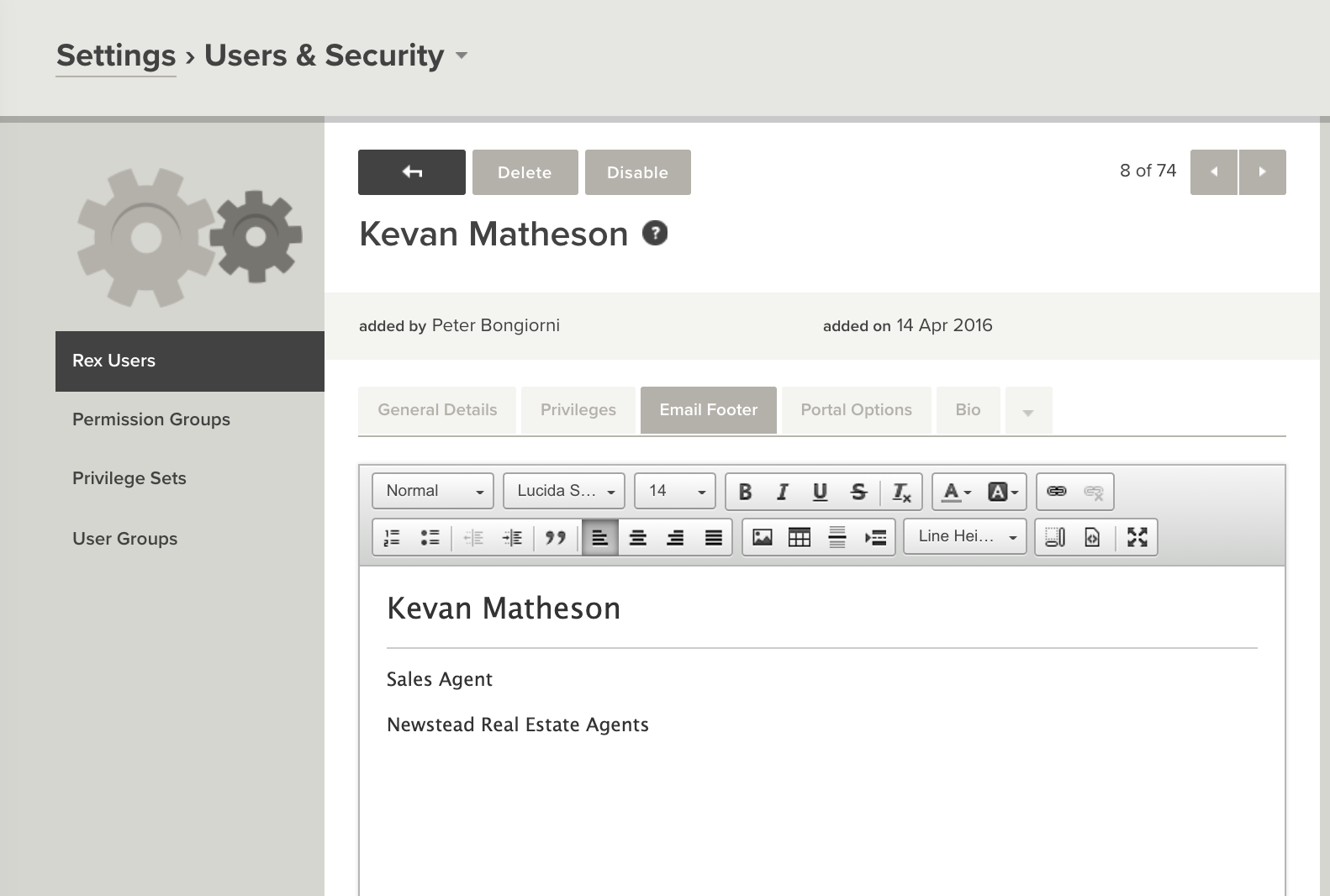 If I send an email merge to a contact record, do both primary and secondary receive the email?
If you were to send an email merge to a Contact Record with a primary and secondary email, both emails should receive the email. You'll just need to make sure you are marking the second email as 'Secondary' on the record.