Keeping track of who's got which key isn't the easiest of tasks. Until now, Rex's key registry has been limited to a small section on a property record that holds key and entry information, in the Office Use Only section. This creates an obvious problem: what if a set goes missing?
To make up for this, we've heard some offices have been using the old school pen-and-paper method to manage their keys. However, physical registries are tedious, which means they're not always used as they should be. You also can't access them on the run – which is exactly when you want to know where the keys for your next inspection are.
You can now:
add multiple keys to a listing and give them each a label within Rex (eg. the number on the physical key)
check where a key is stored in, whether that's your office, onsite in a lockbox, or anywhere else in the world
search listings by key labels in global search
mark a key as checked in or checked out (that means no more paper logs!)
Now, there's no need to stress when you see an empty hook on your key board. You can check your list of key locations to pinpoint exactly where your key last was.
The process is easy!
To add a key, under the "Keys" section on the listing, simply just click the + icon next to Keys.

To create your own custom location, take a look at Key Registry Advanced Settings.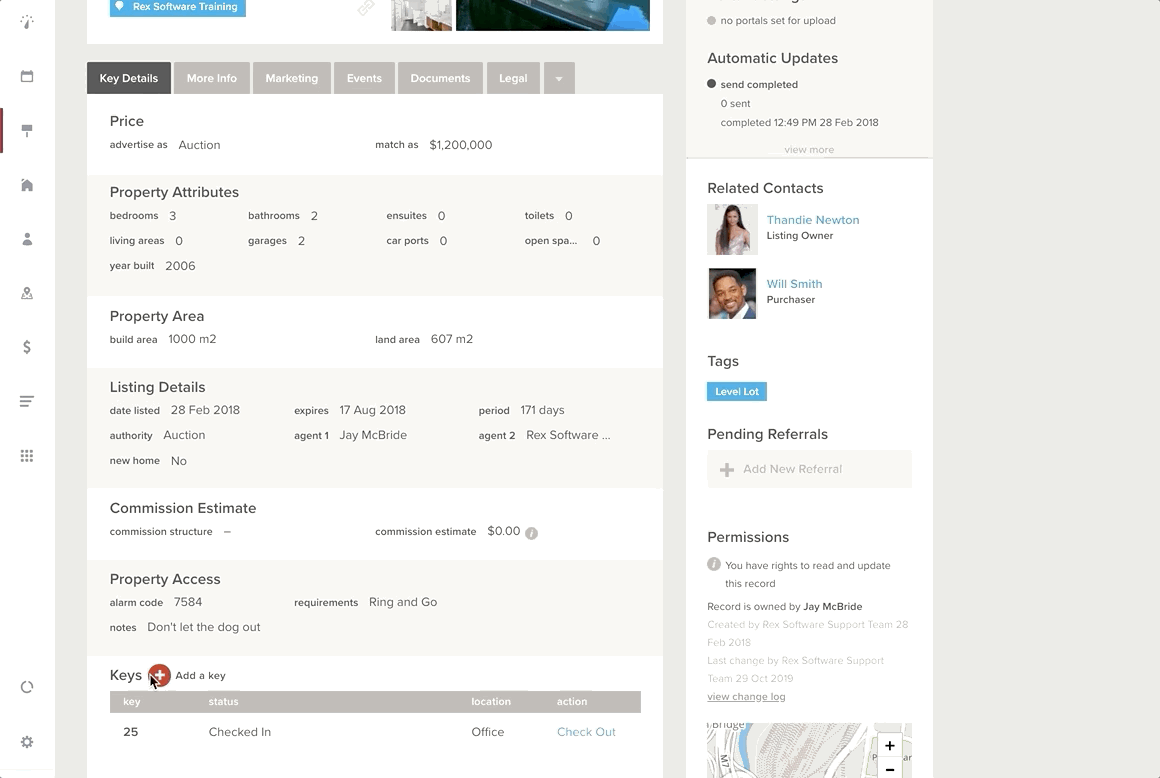 To check a key out, under the "Action" column, click Check Out.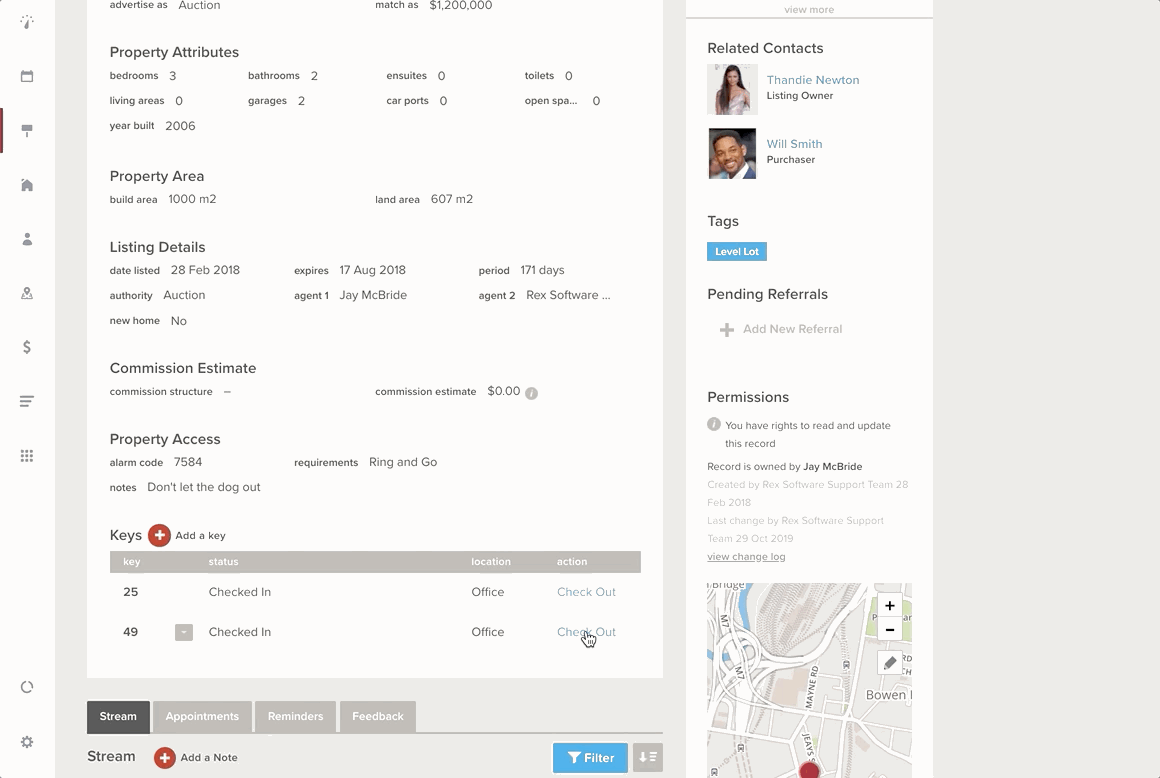 When the key is back safe and sound, click Check In.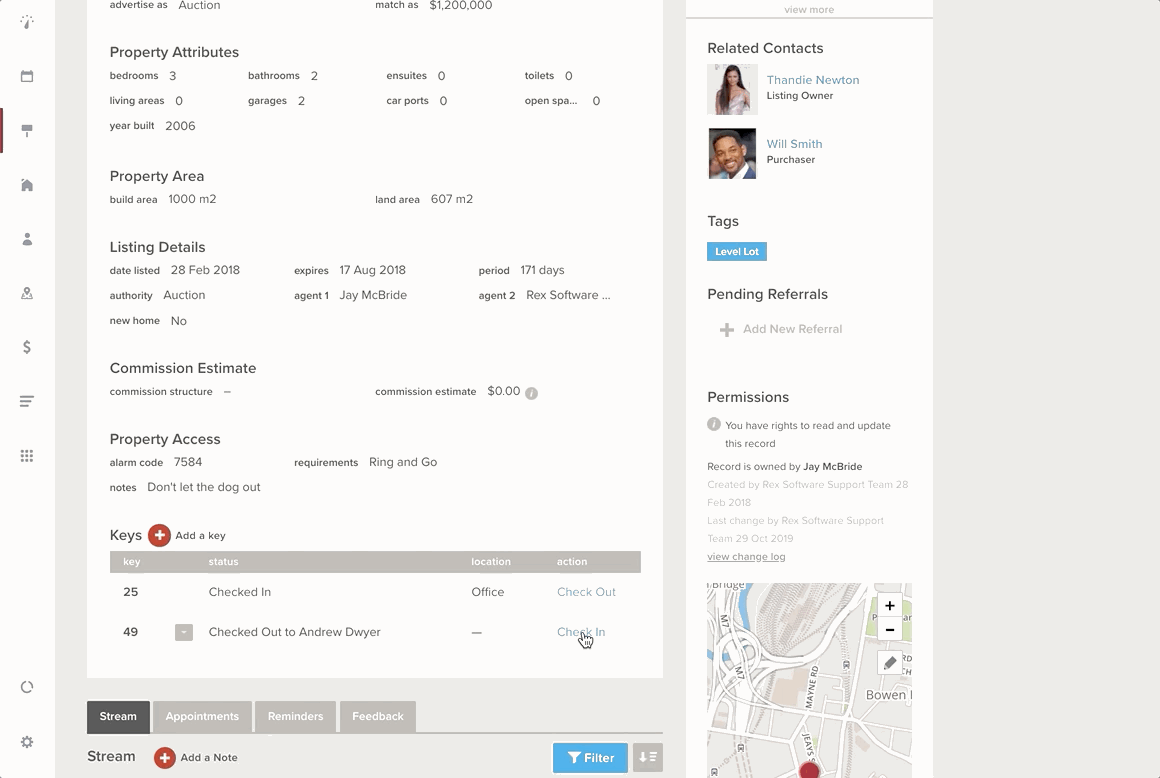 To keep track of the history for a particular key, you can hover over the key, click the drop-down arrow a select View History.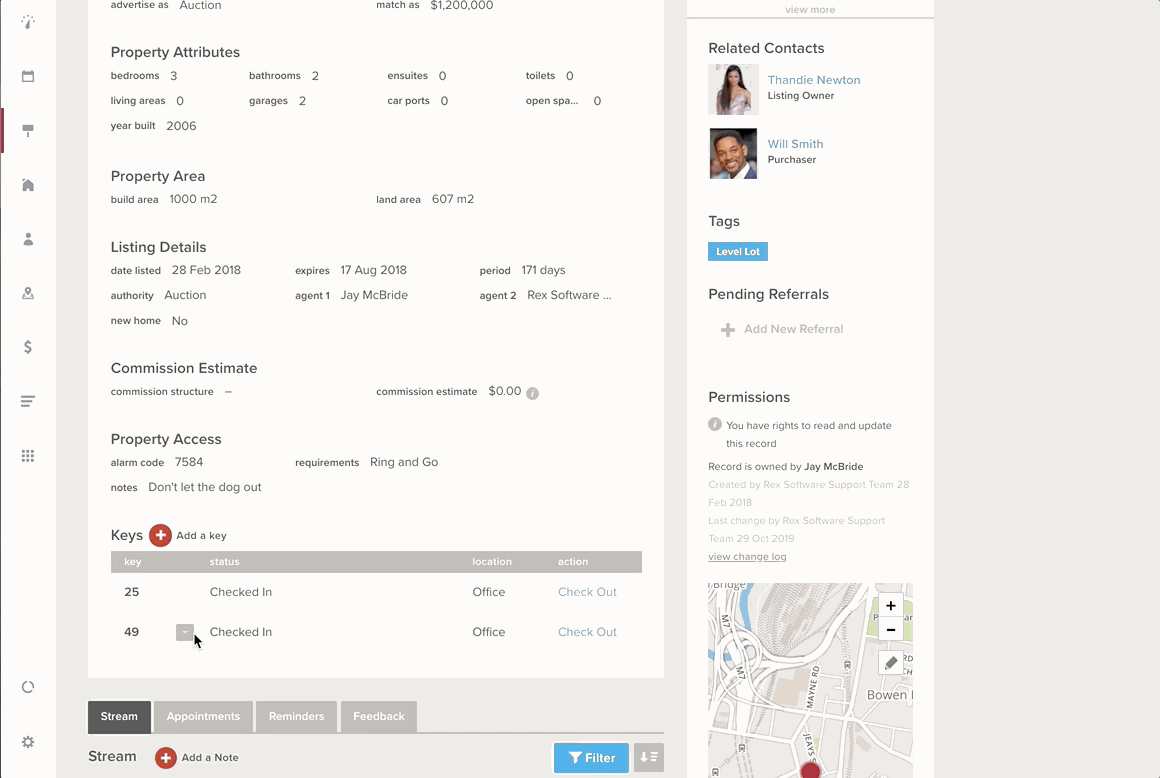 Alternatively, you can run Key Registry reports from the reporting centre.