When printing a DL Brochure, we recommend using DL paper. This allows you to simply select 'DL' as the paper size and print your brochures.
If your printer does not print on DL paper, or you do not use it, you can also print these off on A4 paper. To do this, you'll need to make a double-sided brochure. This gives you the correct printing options.
Setting up the DL Template
In this example, we're going to duplicate the Rex Default DL brochure - however, you can create a new brochure by clicking the '+' button in the Brochures module. Visit our help documentation on Building a Brochure from Scratch if you need some help with this.
The below instructions are to create the template using a duplicated brochure.
Go to 'Settings' > 'Tracks, Merge & Brochures' > 'Brochures'
Click the drop-down button on the Rex DL Brochure
Click 'Duplicate'
Enter a brochure name
Click 'Done'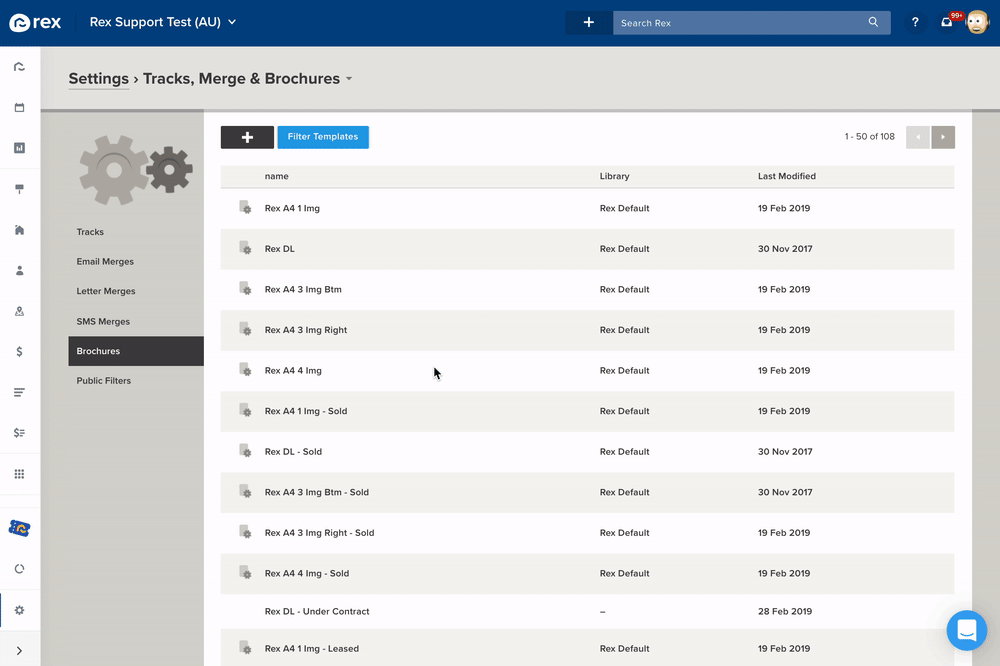 Click the new template to open it
Click 'Cancel' in the Sample listing window
In the Top menu bar, click 'Edit Pages'
Click the '+' button
Click 'Save'
Click the Red 'Save Brochure' button in the top menu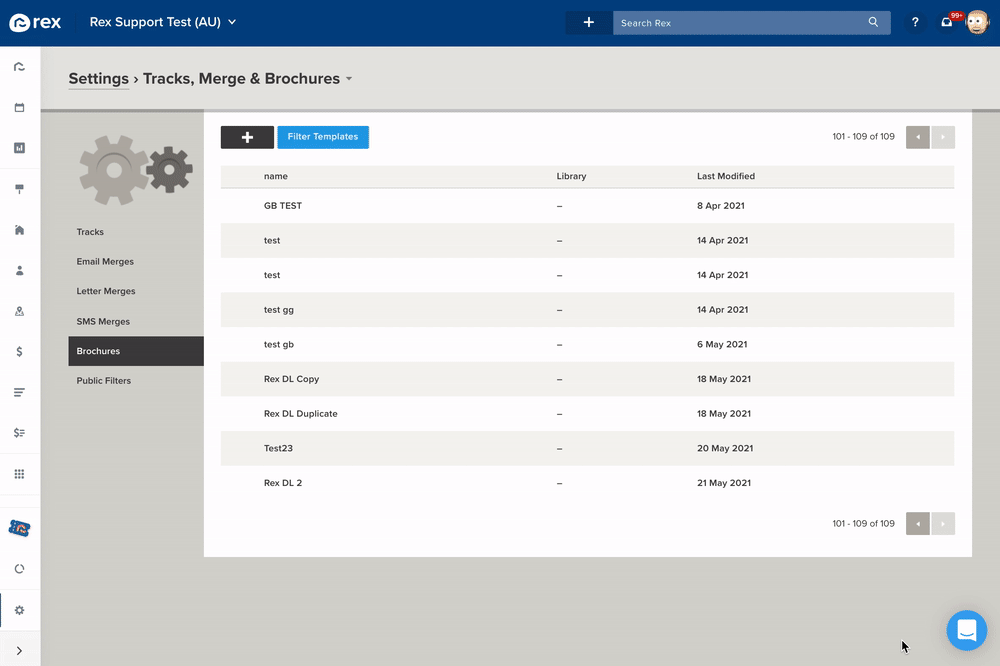 Printing in Adobe PDF Reader
You'll need to download Adobe PDF Reader in order to print this off - you can get from here.
Once you have created a PDF from a listing for the DL Brochure, open in Adobe PDF reader.
Portrait DL Brochures
Click 'File' > 'Print'
Under 'Pages to Print', change from 'All' to 'Pages' and put in 1,1,1
In 'Page Size & Handling', change to 'Multiple'
Next in 'Pages Per Sheet', leave as 'custom' and change the numbers to 3 by 1
Lastly change the 'Orientation' to 'Landscape'
Click on 'Print'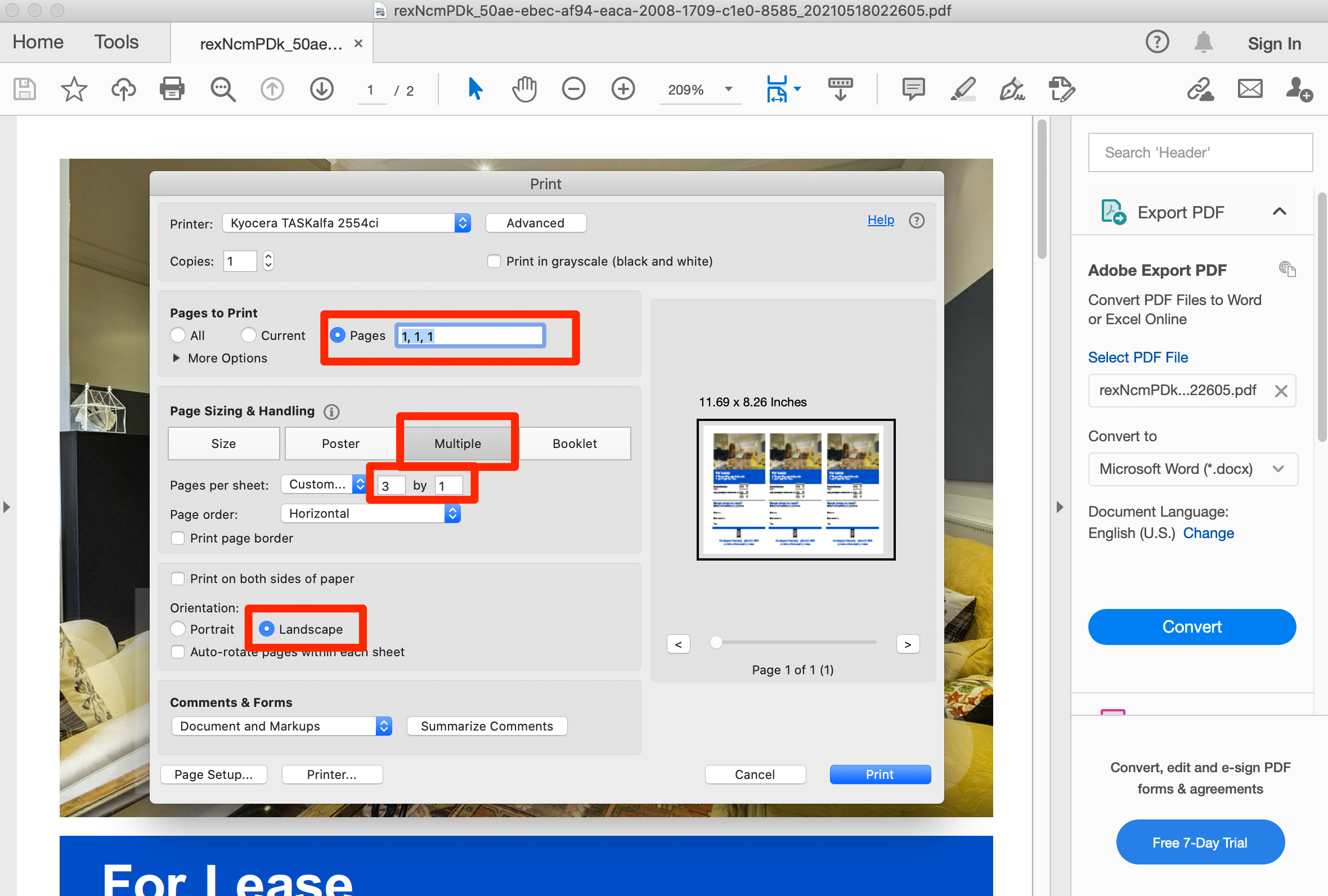 Landscape DL Brochures
Click 'File' > 'Print'
Under 'Pages to Print', change from 'All' to 'Pages' and put in 1,1,1
In 'Page Size & Handling', change to 'Multiple'
Next in 'Pages Per Sheet', leave as 'custom' and change the numbers to 1 by 3
Finally, change the 'Orientation' to 'Landscape'
Click on 'Print'