The summary of your current inventory is broken down in to a running pipeline starting from active appraisals all the way through to unconditional listings.
Below the pipeline will be lists of all related appraisals and listings under the categories in the pipeline.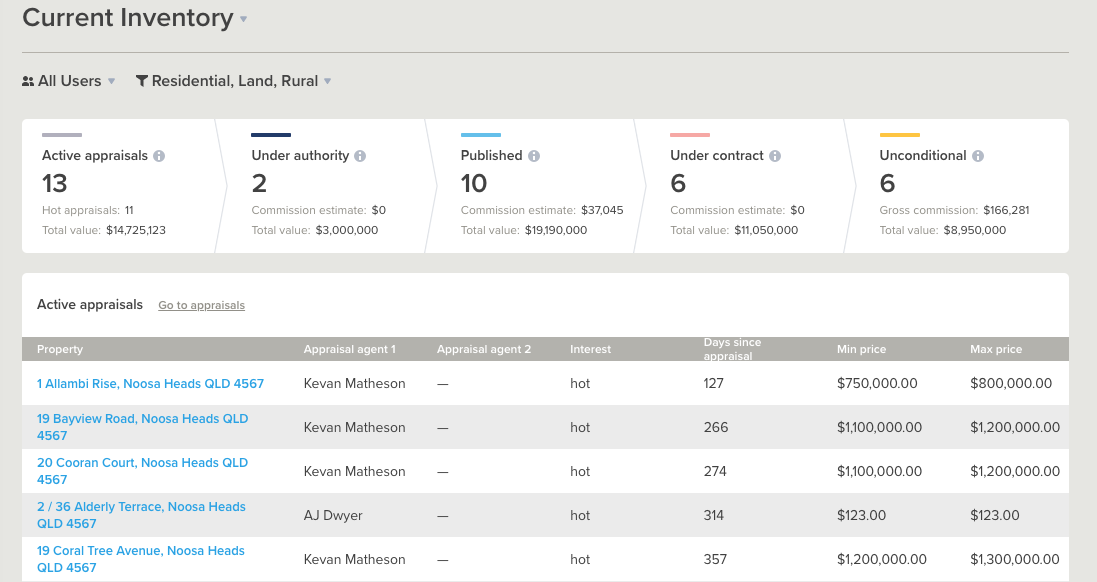 You can click the addresses (in blue text) to jump in to the record or you have the option to jump in to a full list view.
To do this, next to the title 'Active Appraisals', you can click go to appraisals. This will redirect you to a list view where you can perform mass actions, bulk merges and exports.
Filters
You will notice the filter only has two options for this dashboard; users and listing types. For a more in-depth breakdown of the filters, head to Dashboard: Agent Performance.