The Dashboard feature is a powerful way to keep track of you and your agency's overall performance. They offer an interactive and streamlined alternative to relying on manually generated reports.
There are currently 3 different dashboards available:
Agent Performance
Current Inventory
Sold Listings
The dashboards will automatically reload after 15 minutes of inactivity, which makes them great for popping up onto a TV in your office.
When you set filters across the dashboards, Rex will remember them between visits. You won't need to set up the filter every time you need to review your data.
There is a lot of information across all three dashboards so keep an eye out for the small i icons - hover over these and you will see a small summary of how the automated fields result in their totals.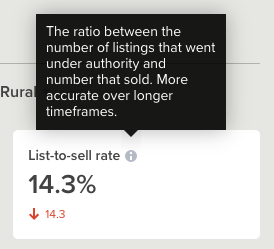 Please Note: this is a Professional Package feature.
If you can not access the Dashboards, please reach out to our support team
to request an upgrade to your subscription.
Privileges
Two privileges relate to the Dashboard feature; View (Own Data) and View (All Data).
If you are a Super Admin, you can adjust these privileges across your agents. To access this go to Settings > Users & Security > Agent name > Privileges. These privileges are under Dashboards.