AML checks can be completed manually in Rex, or alternatively, if you have a subscription with one of our AML integrations, they be actioned automatically.
Important Note: You will need to complete the ID check before completing the AML check. Please see - ID Verification.
To complete an Anti-Money Laundering check manually:
Go to the relevant contact record
In the Right-hand pane under Identity Checks, click AML Check Incomplete
In the new popup, click into the AML check status field.
Change the Status to Complete
Click Save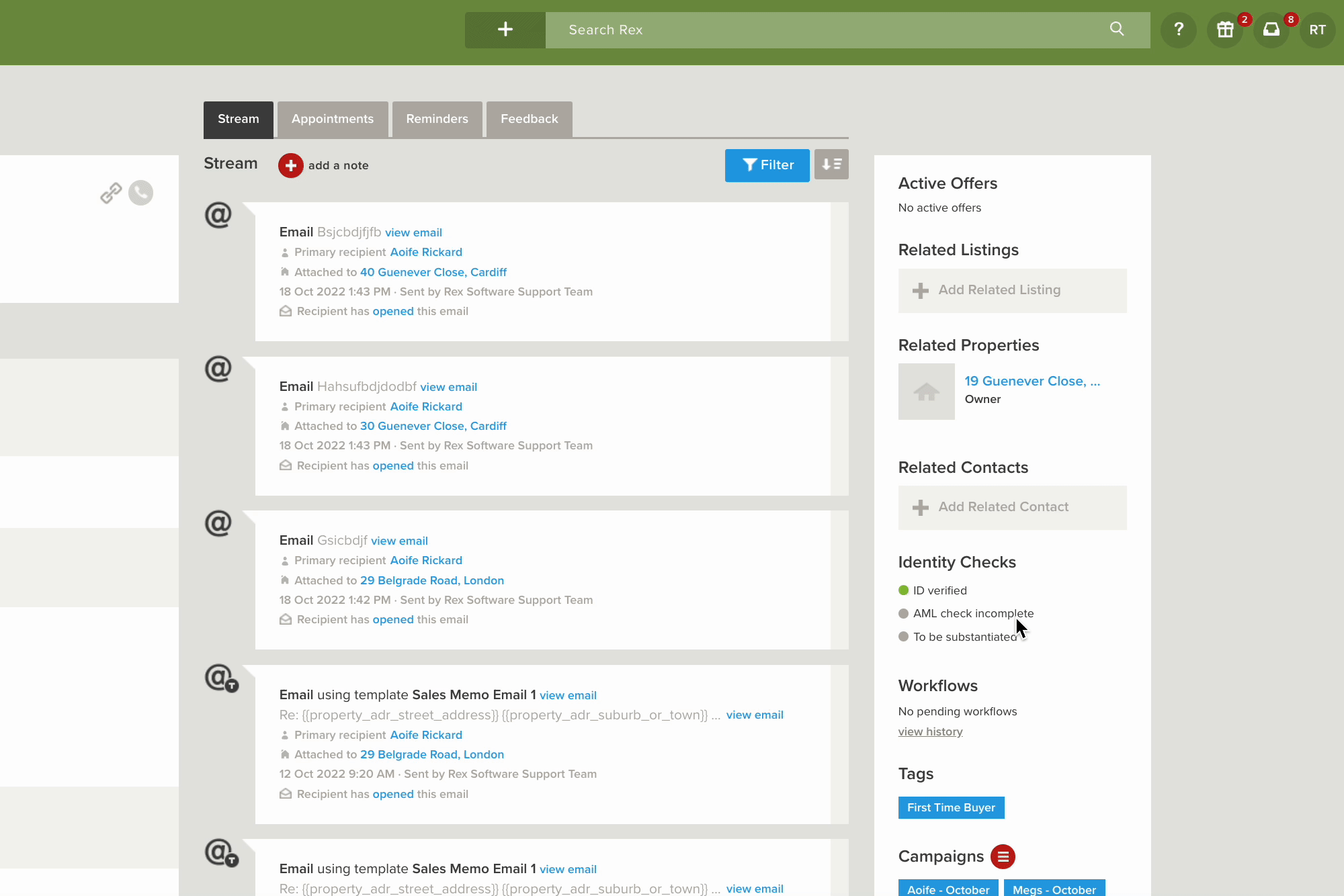 Your AML check will then display as AML Check Complete.
Rex will log the user who completed the AML check along with a timestamp against the AML check.