In order to send out a Sales Memorandum you will need to add an offer onto the relevant Listing record - see Adding an Offer to a Listing.
The Sales Memorandum will automatically populate the information added into your Offer. To send your Sales Memorandum:
Go to the relevant Listing record

Click on the

Legal

Tab

Hover over the offer and click the drop down arrow

Select Send Sales Memorandum;
You can then choose to add Memorandum Notes, select to hide / show Vendor Solicitor and Purchaser Solicitor Details, Download the Memo and an option to Choose a Template.
Finally, click Send
If a Contact record has no valid phone number / email / address - the Sales Memorandum will note this for your attention. For example: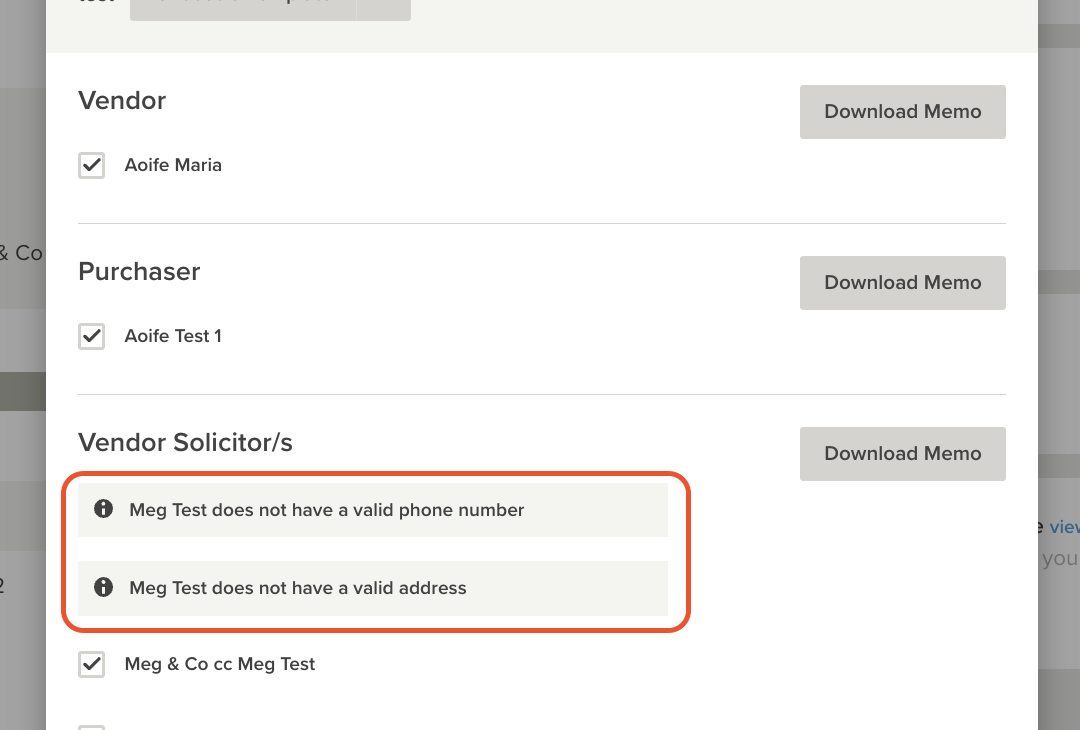 Important Note: The email template attached will be sent to any recipients ticked to receive the sales memorandum.
Important Note: The Vendor Legal details are pulled through from the Vendor Legal details added onto the offer.