Where can I find a specific merge tag?

To add Merge Tags to Email/SMS/Letter templates, you will first set up your template and then add in merge tags by selecting 'Insert Merge Tag' and then running through the list of available tags;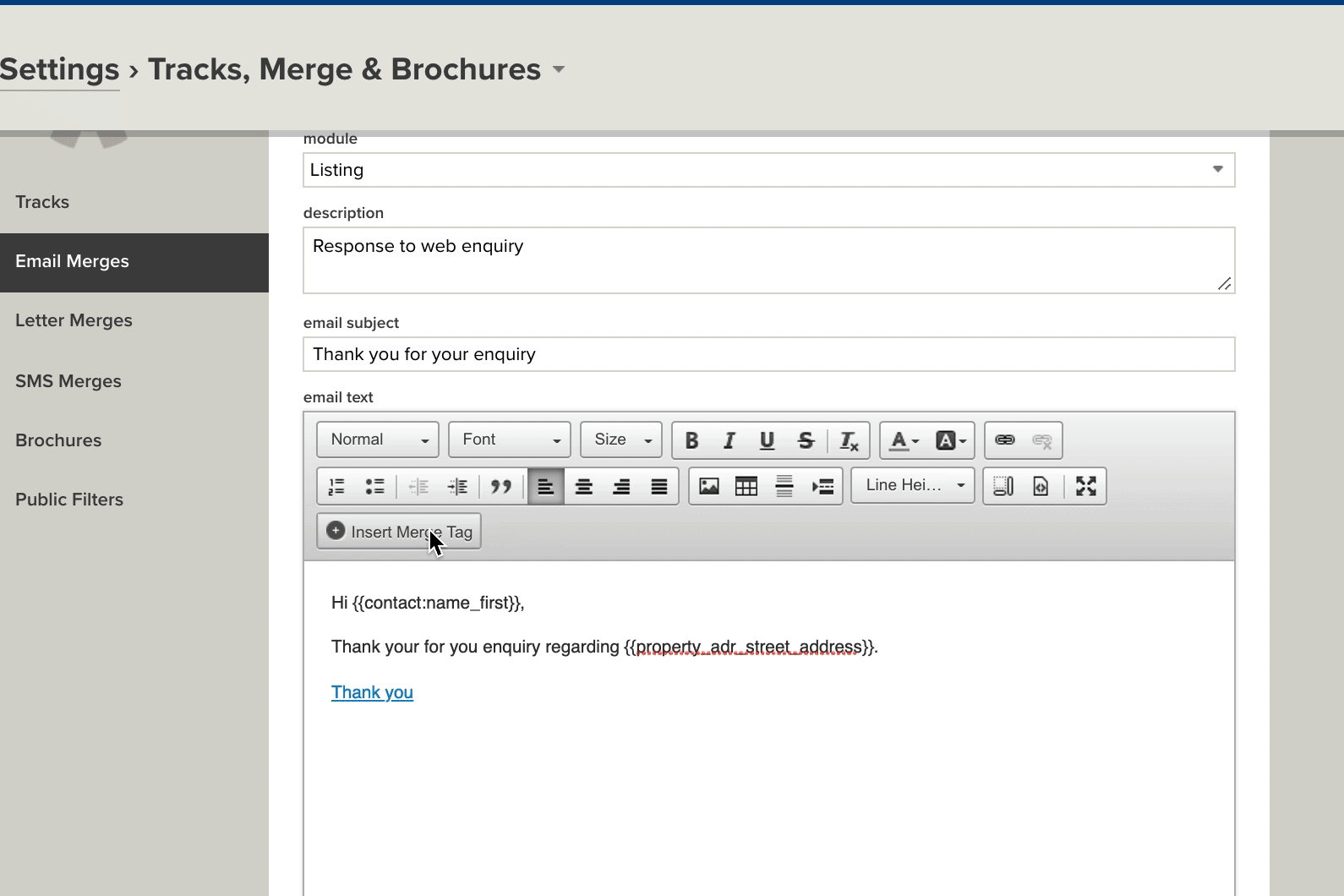 Please note; Each Module with have a different list of available merge tags. Ie; The Contact module with have tags specific to the contact record, while the Listing module will have tags specific to the listing record. You will need to choose the module accordingly.
We suggest having a run through all the available merge tags and running a preview merge to ensure you have selected the appropriate merge tags.
Can I add images in my merge template?
To add images into your merge templates, you'll first need to store them within Rex - Storing images in Rex.
Once you have added them to Rex, you can copy the link from the image and click the image icon to add this in: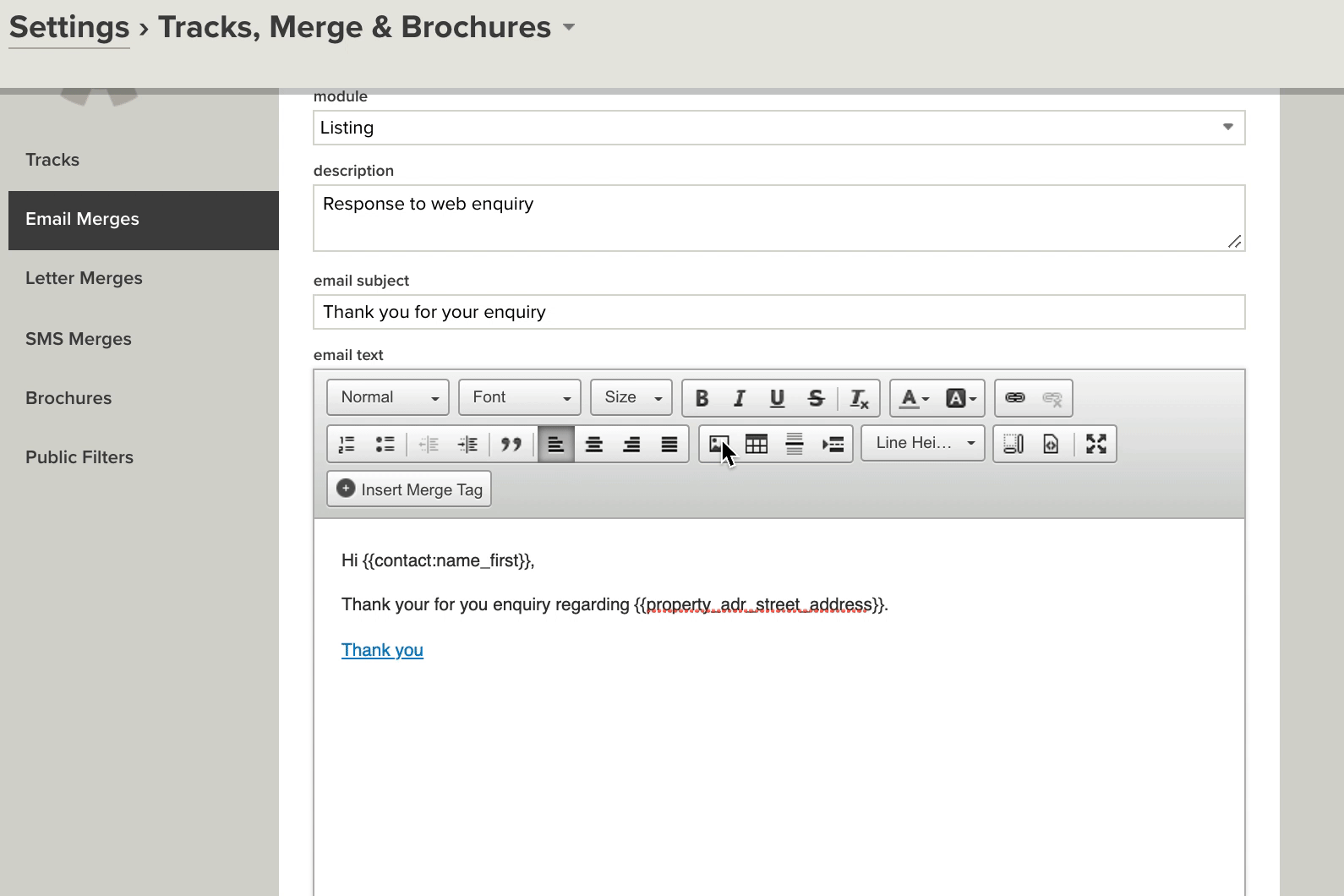 Please note; We suggest uploading the image to the exact size you'd like this to appear on your emails.
Where can I see my template when I send a merge - it's missing?
Once you have sent out a merge from Rex, you can view what has been sent from the Stream on the attached records. To do this;
Hover over the merge, and select 'View Email'
On the merge, you can now select 'View Template' next to the subject line


This will show you the original template used to send this merge.