All listings will show the EPC as unverified first.

To verify the status of the EPC, you'll need to select 'manage epc'. Selecting this will provide you with a pop-up dialogue: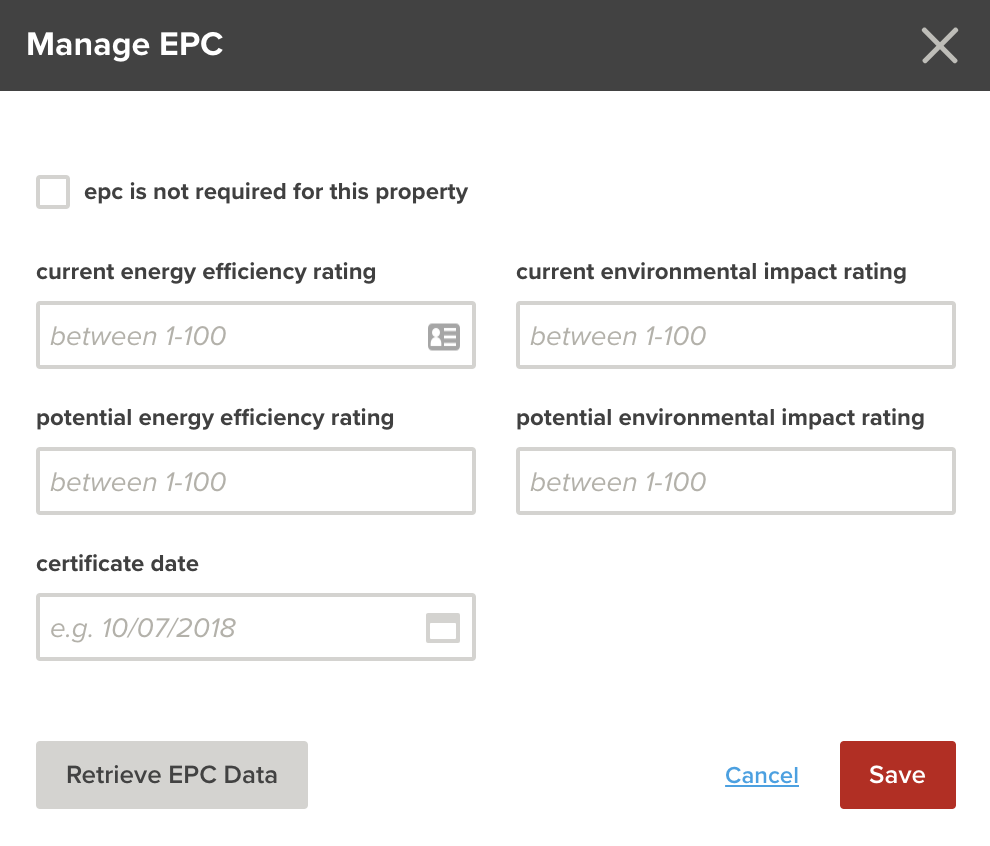 If the EPC isn't required for the property, just tick the box for 'epc is not required for this property' at the top of the dialogue. You will be asked for a reason why the certifcate is not required before saving.
To pull in the EPC data from the integration, select Retrieve EPC Data
If you have this data already, you'll be able to manually enter the data in
Please Note: The "Retrieve EPC Data" option will only appear if you have the Open Data Communities integration activated.