Stepthrough
Working via Stepthrough allows you to log activity + update statuses of workflows, it also allows you to work from the related record, rather than the 'Campaigns' page. This means that you can take any campaign-related action on the record within the campaign, or make updates to the related record/s all on the one screen.
To update your Campaign via Stepthrough;
Within your campaign, check the boxes on the left-hand side to select the appropriate record/s, or check the box at the top of the appropriate Status section to

select all

records in that status

Click Stepthrough
On this page, you can log activity, update the record status, and makes changes to the record itself. When you've made and saved your changes, click the Blue button to go 'back to Campaign', or click the 'x' button to cancel out of Stepthrough mode.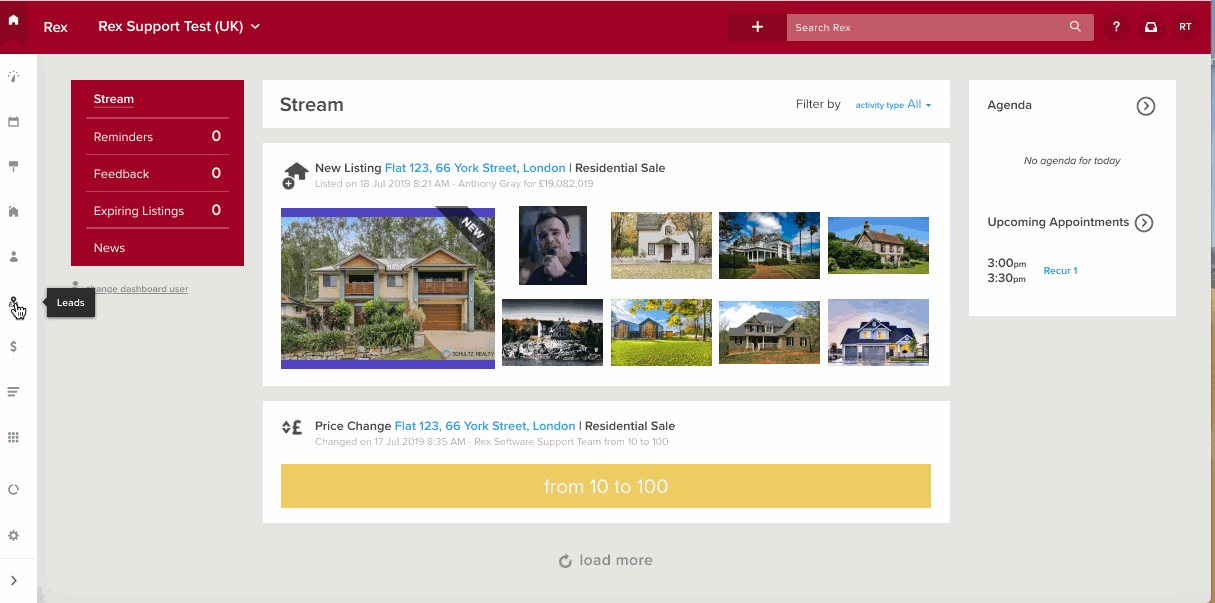 Pocket Agenda
The Pocket Agenda allows you to print a hard copy list of your records within the Campaign.
This acts like a notepad - provide you with a PDF to print out and give you the ability to work with pen and paper, documenting your actions while out on the road. You can then work off your completed Pocket Agenda to enter the appropriate information into your Campaign further down the track.
To create a Pocket Agenda;
Within your campaign, select the appropriate record/s, or leave all records unchecked to include all
Select 'Pocket Agenda'
From here, you can download and print the document, or email it to another agent to action.