To activate your E-Sign integration, you will need to navigate to the Integrations section of Rex.
You'll be able to find this by going to:
Admin > Integrations
Click on Discover
Select either the DocuSign or HelloSign integration
The below screen will show up after selecting your E-Sign provider. You can then select Activate to activate your integration: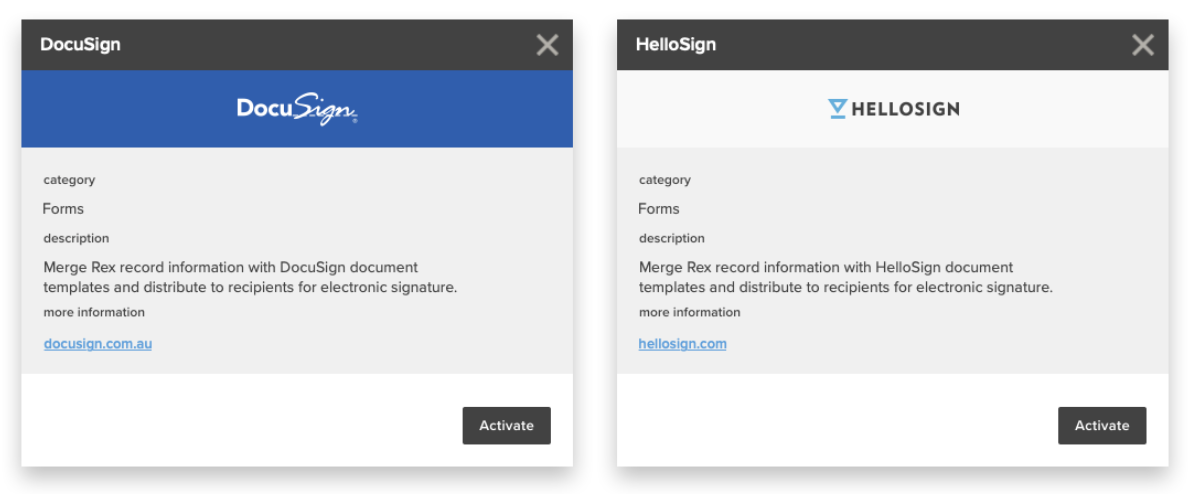 You'll then be directed to the next screen where you can connect your account:
Click Connect Account
Enter in your OAuth (DocuSign) or API Key (HelloSign)
Click Save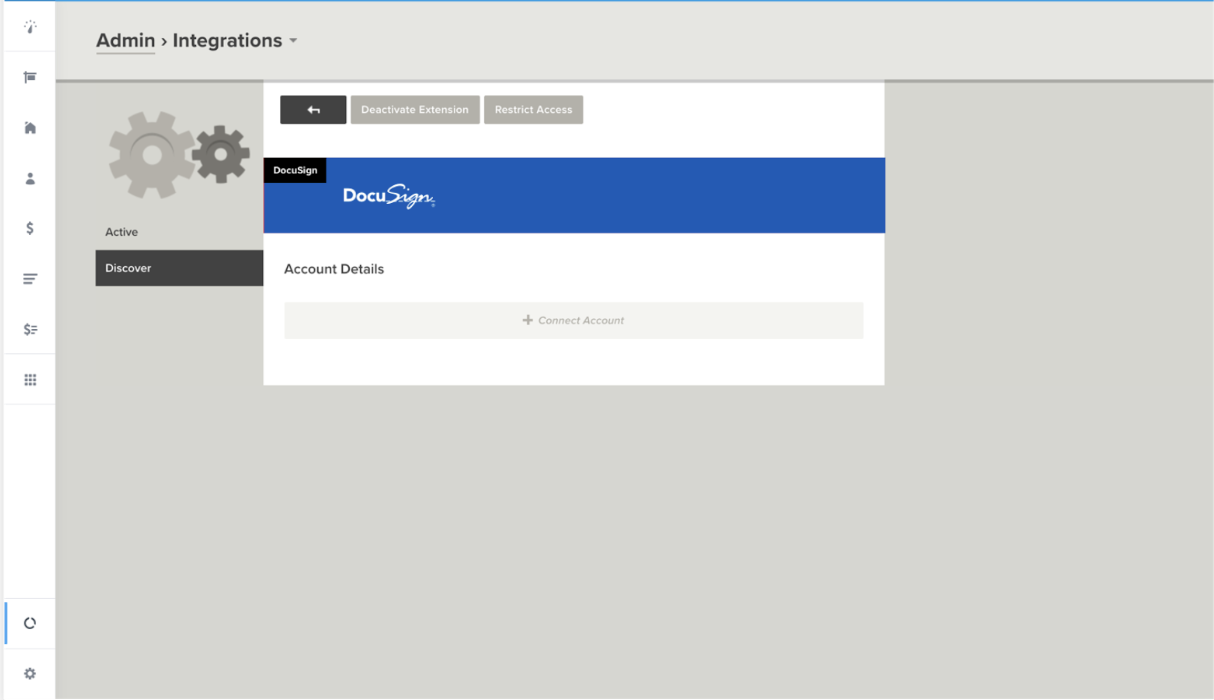 Once you've activated your integration, you'll be able to connect your account. Clicking on Connect Account will navigate you through to the below dialog, where you'll be able to link through to your E-Sign provider.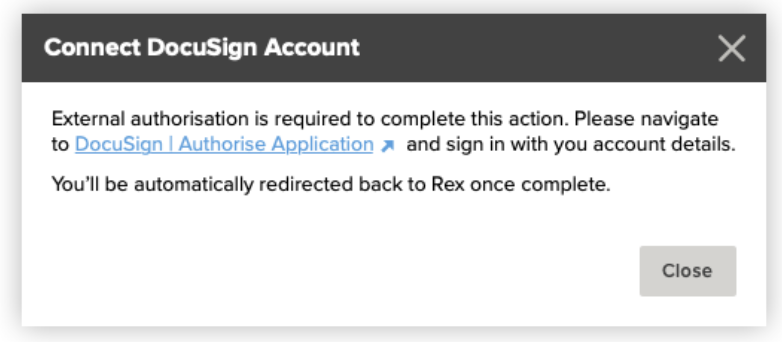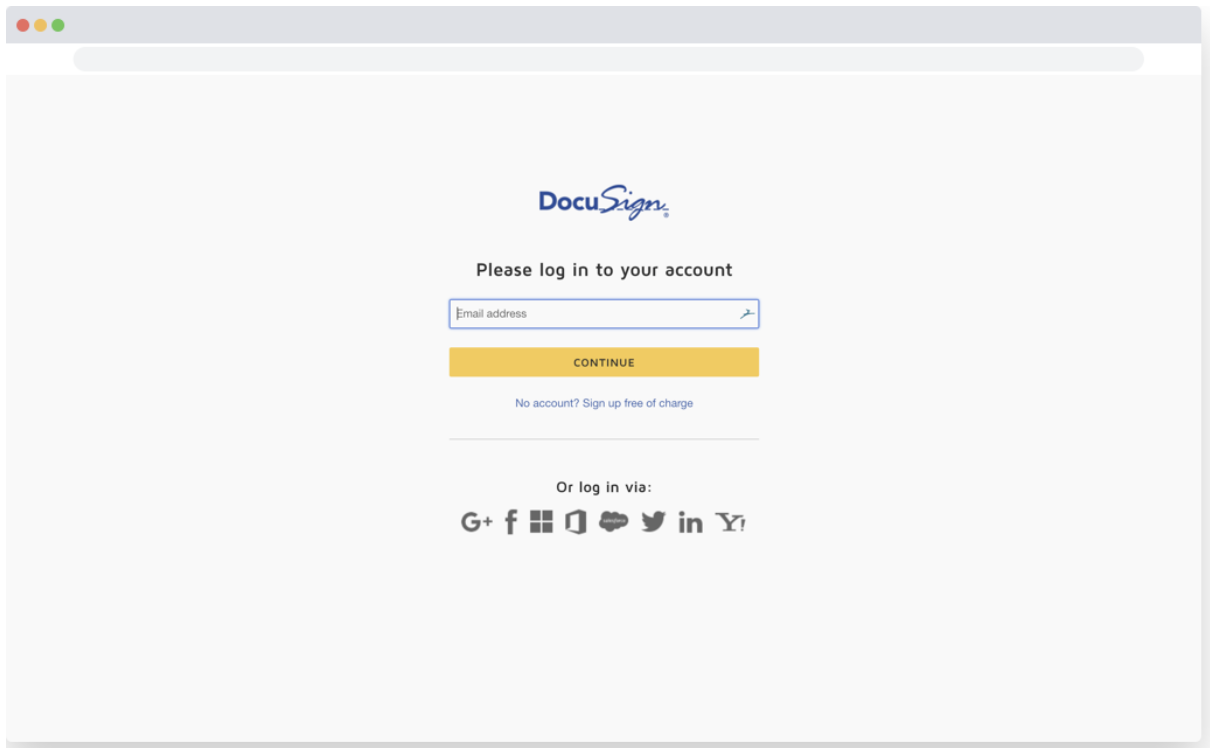 After entering your login details for your E-Sign provider, your account will be linked with Rex, and you will be navigated through to the Manage Integration screen. This is where you can set up credentials for each user that will be using this integration in your account.
To do this, all you will need to do is:
Hover over the agent's name
Click Edit Credentials from the drop-down menu
Enter the user's Username and Password
Click Save