You can place watermarks on images you upload to portals, your website and a range of other places. This allows you to protect your listing images, be more recognised and to streamline your agency experience.
Setting up watermarks:
Go to Settings > Portals & Publication Defaults
Go to Watermarks
Click the Plus symbol
Enter a name > create
Select where you'd like the watermark to show
- Listing Floorplans: This will show the watermark on your floorplans
- Listing Images: This will show the watermark on the listing images you choose
Select what channels you wish the watermark to show
Add your watermark - For best results, the image should be a high-resolution transparent PNG or GIF
Select the appropriate Watermark Sizing and Position - o

ur Recommended size is 2%.



Select the appropriate Transparency
Use the preview on the right-hand side to see how your watermark will appear
Save Changes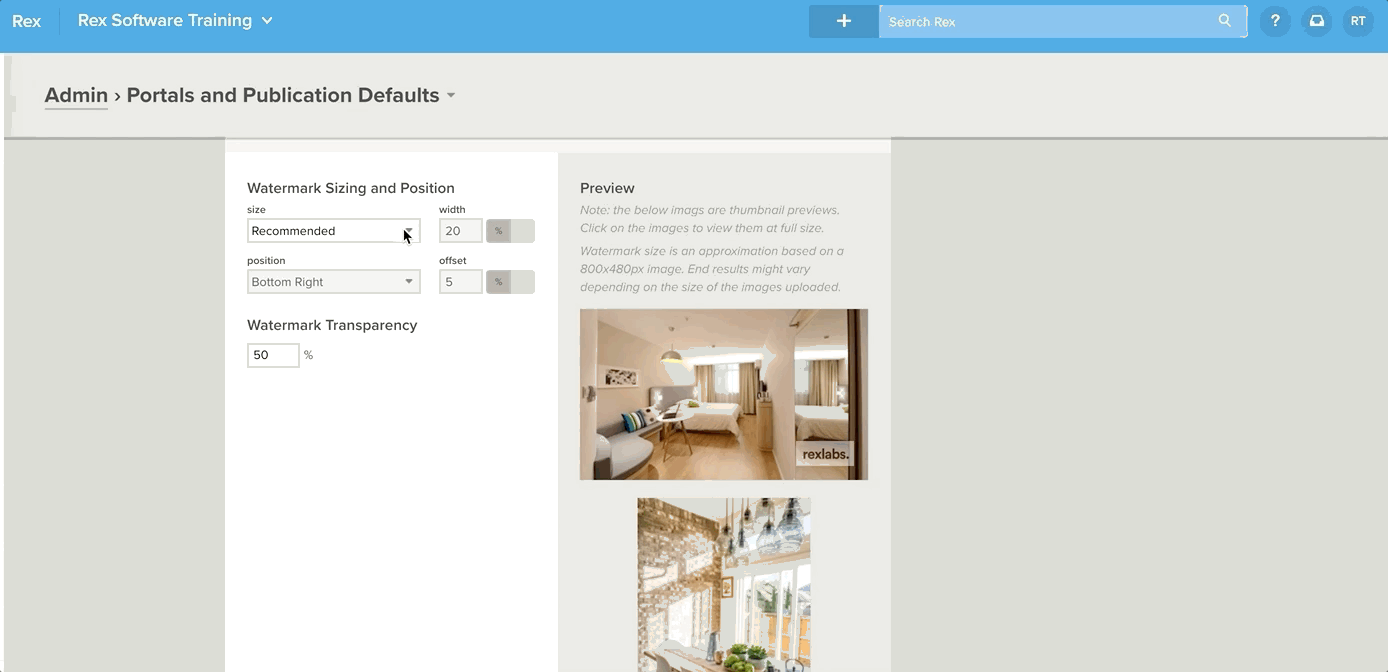 To upload your watermark to the portals once it's set, just follow the process in the How do I Force Upload Multiple Listings? article.
Please Note: You won't see any watermark on your images within Rex. The watermark is applied to an image as it's uploaded to the portals, sent out in an email, or printed out. So, the un-watermarked images attached to your listing record will stay in Rex.

Please ensure that your watermark settings comply with portals guidelines, such as realestate.com.au and Domain.