Pocket makes it easy to access your upcoming Open Homes on the go, check-in the attendees and record their feedback. This stops any double handling of having to enter in any attendee feedback once you're back in the office.
To view your Open Homes, just simply open up Pocket and click on Open Homes.
You'll be presented with a list of any Upcoming Open Homes. This will show events 2 weeks from the current date.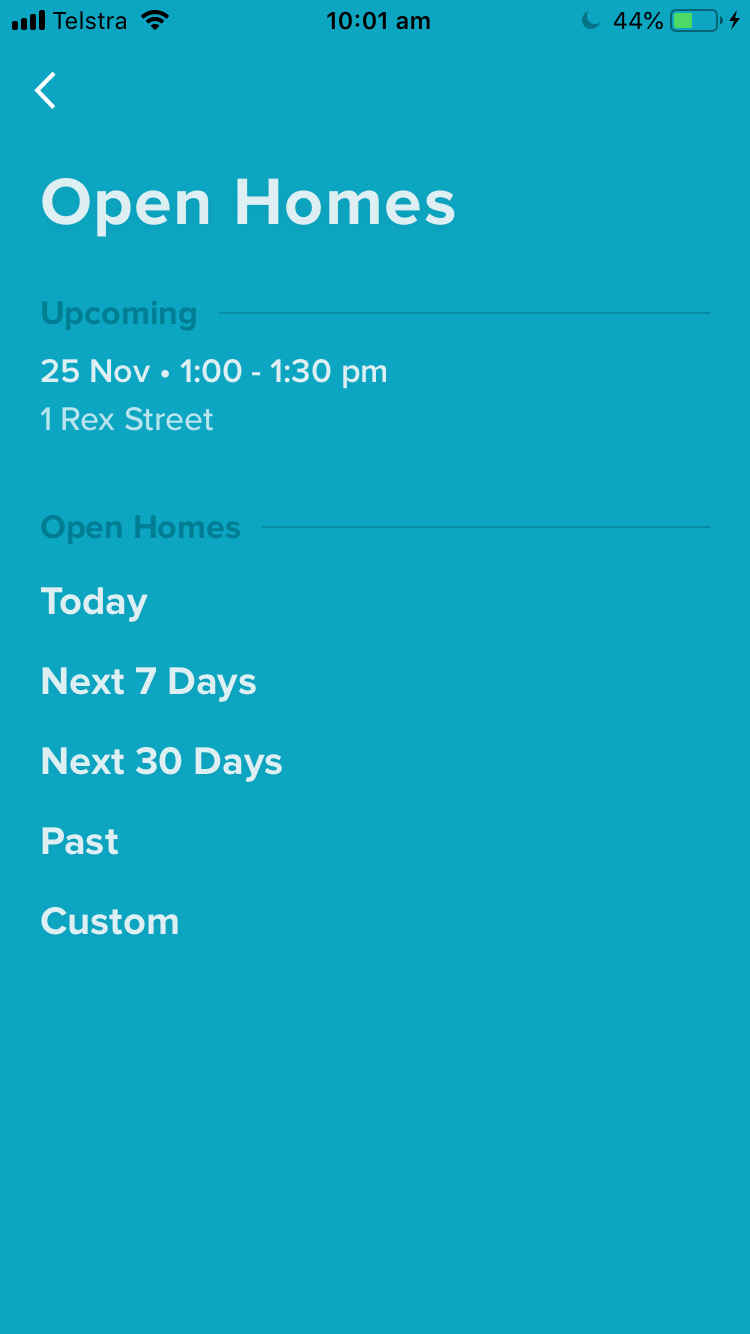 Open Homes will only show here if you're noted as a listing agent on the listing record.
You also have the option to filter your Open homes by; Today, Next 7 Days, Next 30 Days, Past Open Homes & a custom filter range.
The record view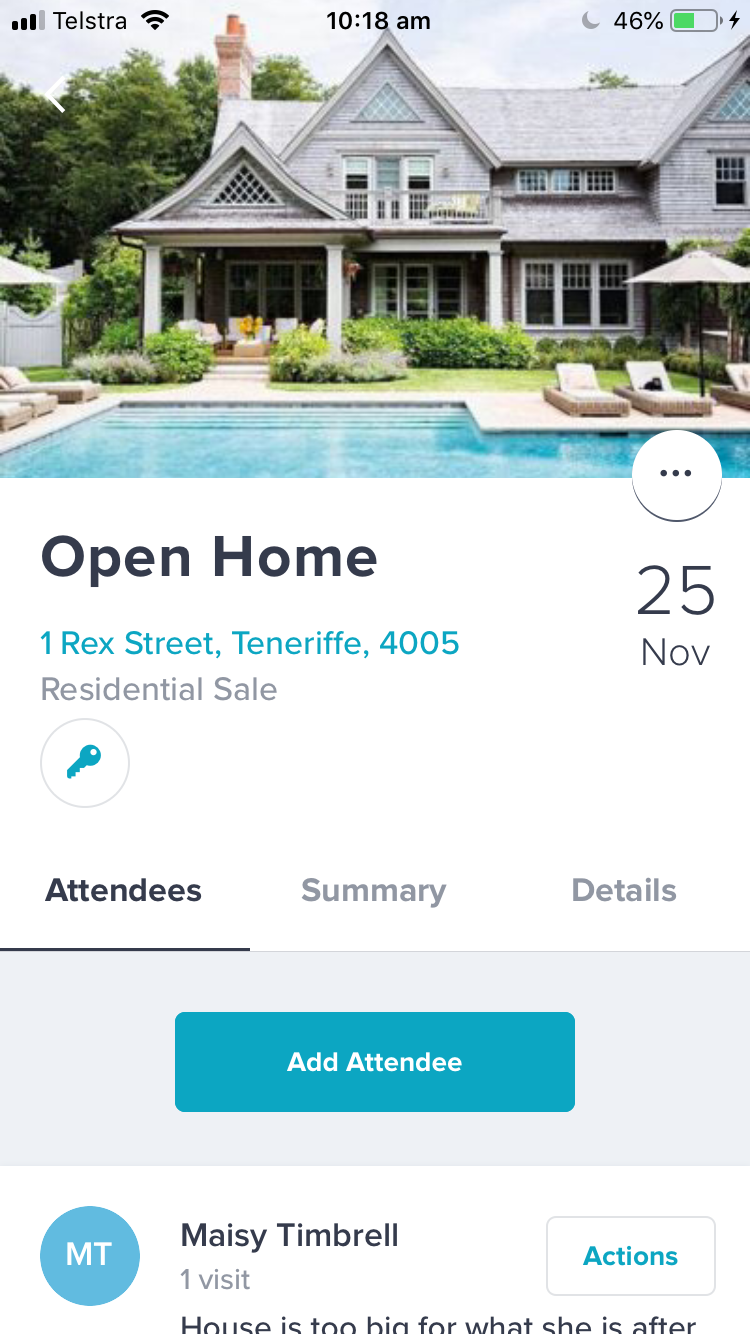 The 3 dot icon located above the date is where you can message and view attendees for the listing, share a brochure of the listing as well as edit the open home details, view the audit logs and delete the event itself.
You can view the listing record by click on the blue hyperlinked address.
Clicking on the Key Icon will allow you to view the property access details, as well as check-in/out the key registered against the listing
Attendees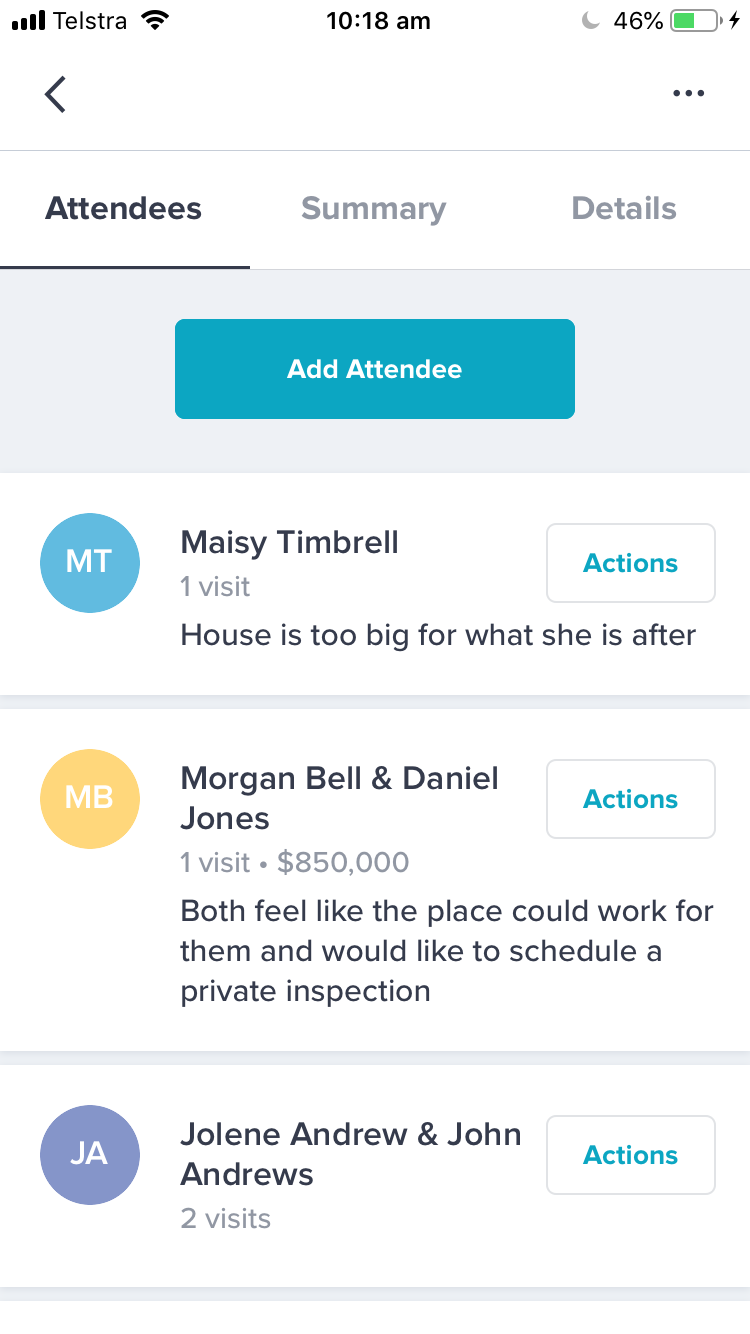 The Attendee's section is where you'll be able to check-in Attendees, view and amend the current Attendee's as well as contact them directly. There is more on this in the Attendees article.
Summary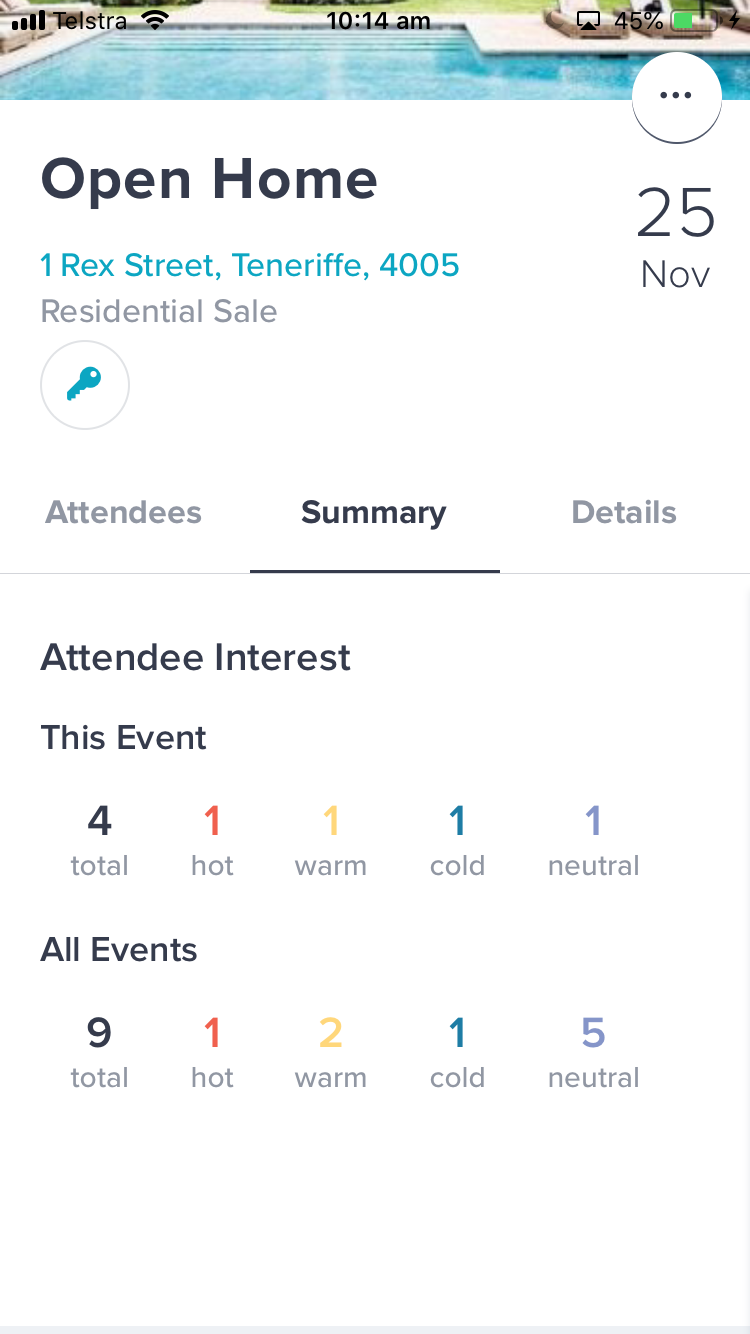 The Summary section is where you'll see the Attendee's interest across this particular event, as well as all events for this particular listing.
Details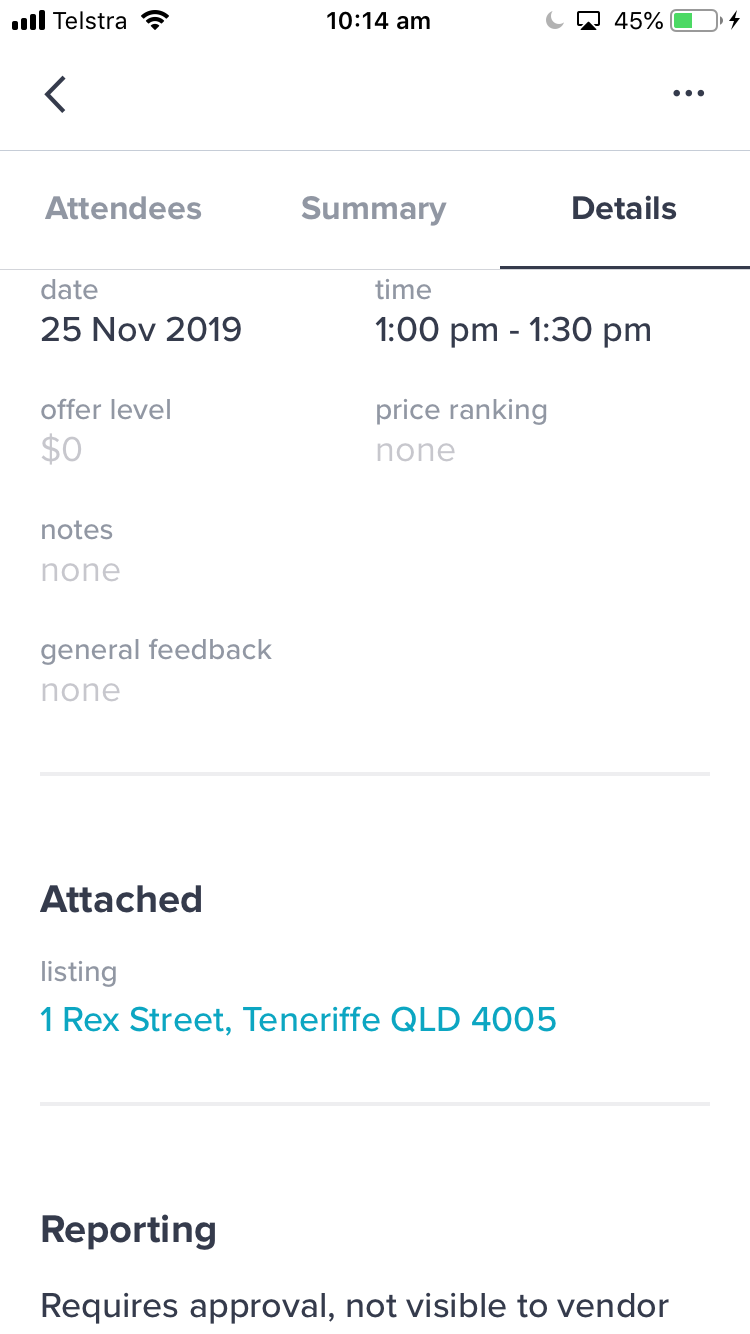 The details section is where you'll find details of the Open Home event as well as the listing it's attached to.