To record a trust function against a relevant listing, follow the below steps:
Open the Listing
Click the $ to change the listing from record mode to finance mode - this is located next to In Record Mode above the listing address
Click the Trust Accounting tab
Click Attach a Trust Account
Select which trust account you would like to add to the listing
Click Attach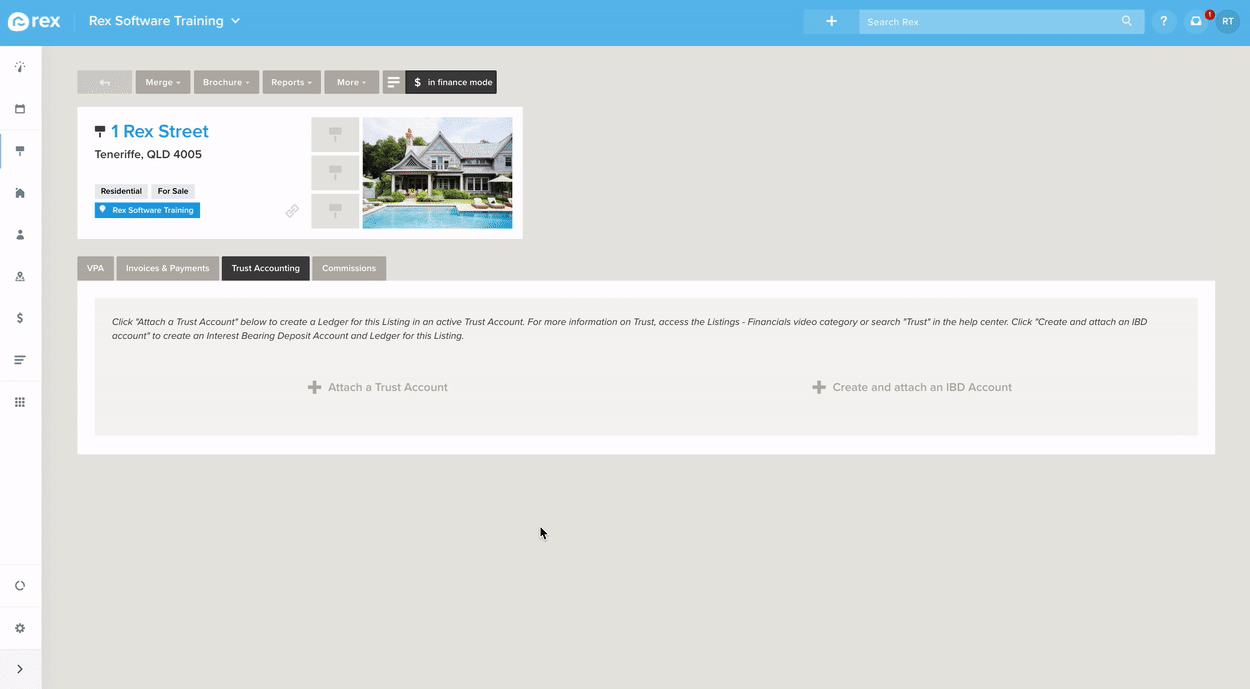 Additional Notes:
Multiple trust accounts can be assigned to a particular listing.

To add additional trust accounts to a listing record click Add Another Trust Account from the trust account tab.

Please take caution when using multiple trust accounts to ensure the correct trust account is selected prior to recording a transaction. To change between trust accounts, click the trust account name and select the relevant trust account that you are wish to record a transaction against.