Sometimes when adding images to a newsletter, you might not want to use the image block. The image block is great for adding large images that take up the whole width of the newsletter, but sometimes you need to add smaller images.
For example; you might want to add an agent's profile image, or a social media logo to link to your company account.
Important note: Because some email clients such as Outlook remove any image sizing you applied in newsletter editors, when adding images this way, you need to make sure that the image is the exact size you want it to appear. Otherwise, some viewers might receive a broken design with the image in its original resolution. This means you'll need to resize the image in an image editing package (like Photoshop), before uploading and storing online.

Storing an image online
When adding an image to the Freeform Content Block, the image must be first stored somewhere publicly on the Internet. This allows your contact's email client to download the image and show it in the message.
If you don't have anywhere to store it, you can always add it into Rex. To do this:
Create a dummy contact record (maybe something like "Do not delete")
Go to the Documents tab
Click on the Upload File button
Choose the file you wish to upload from your computer and click Save
Now that it's uploaded, hover over the file name and click the drop-down button, then click the Get Share link
Copy that link for later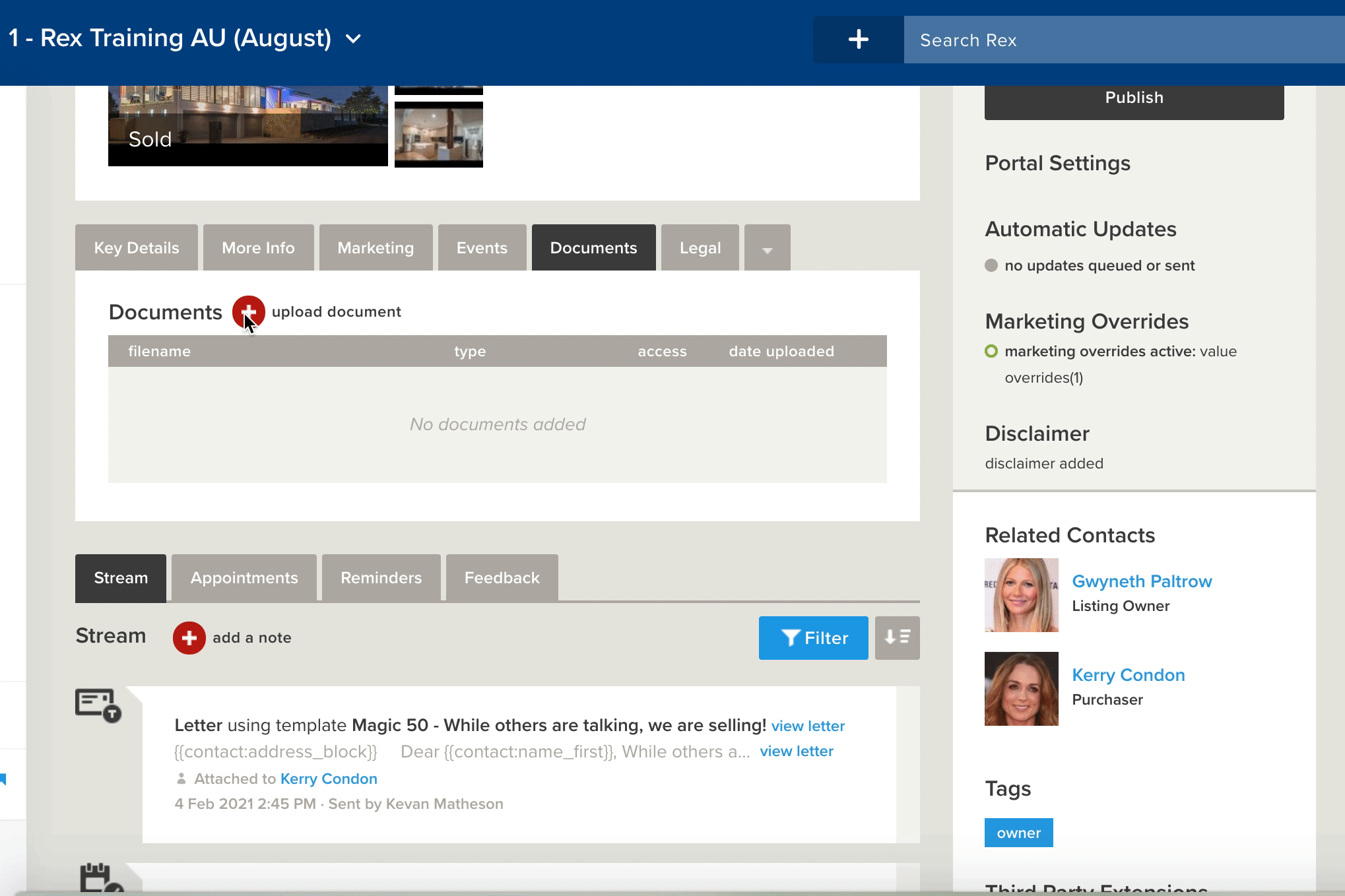 Adding the image to the Freeform Content Block
Go to your Newsletter
Go into Step 2 - Customise the template
Click Add Section
Choose Freeform Content
Hover over the newly created block and click Edit
Click the Image button

Paste the link to your image in the URL field - Fill out any other info you want to include


Alternative Text: Used when the image can't be loaded - just add a description.
Width and Height: Leave these blank - these fields were what we explained at the top. Anything you enter to these will be removed by some email clients. The major one being Outlook.
Border: Adding a pixel value here will add a border - example: '1px' will add a border one pixel in size.
HSpace and VSpace: Enter a pixel value for spacing horizontally and Vertically.
Alignment: Use this to force the image to either left or right-hand side of the block.

If you want the image to be a clickable link, go into the Link tab - if not, skip to Step 10
Add a link to where you'd like the contact to be taken to if they click on the image
Click Ok when complete
Once you've finished in the Freeform Content Block, click Save