The vendor reports will only draw in the information entered on (or related to) a listing record. If it does not show on the listing stream or feedback tab, it won't be included in the report.
The vendor reports can show the following information:
Agent Activity (Phone Calls/Emails/SMS/Reminders) This will record all of the Phone, Email, SMS and Reminders that were recorded against the listing record.
Match Alerts This records how many match alerts were sent including this listing.
OFI Attendance This records how many people were recorded in the OFI's on the listing.
Private Inspections This records how many people were recorded in the Private Inspections on the listing.
Price Indication This will show the information entered into the Feedback Guidelines area of the Feedback tab on a listing.
Enquiries (And Source) This will record how many enquiries were recorded against this listing, and from what source they came from (Internet, Billboard, etc).
Hot/Warm/Cold Breakdown This is a breakdown of how interested the enquiries and inspection contacts were.
Feedback This is a detailed report of what the potential vendors said about the listing - This needs to be 'Approved for Reporting' in the feedback tab to show on the vendor report.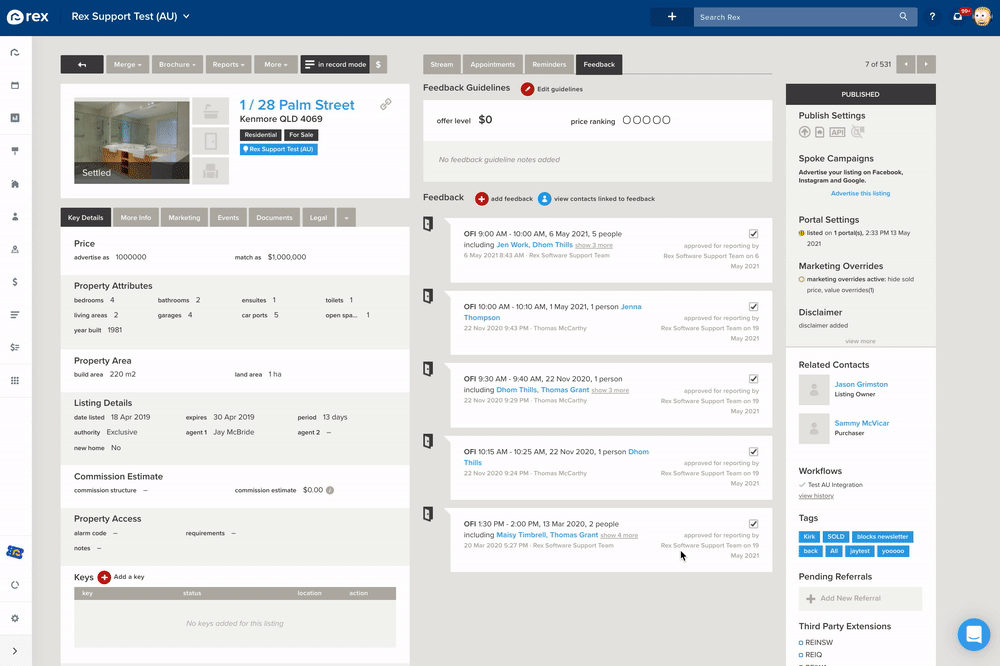 Please Note: You must select 'Include Trend Data' when running the report to show much of this information.
Additional Note:
Feedback is ordered by the interest level (hot, warm, cold, none).