At the bottom of the right-hand pane on Listing and Property Records, you'll find the Map. This will be used for any brochures that have a Map feature, and the map on your website if you have a Siteloft site.
Editing the Map
While Rex tries its best to work out where the Listing should appear on the map, you can edit it if it's incorrect. Any changes here will reflect on both the Property and Listing Records.
On the Map at the bottom in the right-hand pane of the record you're viewing, click on the pencil
Click and drag the Pin Point on the Map to the required location
Once you're finished, click Save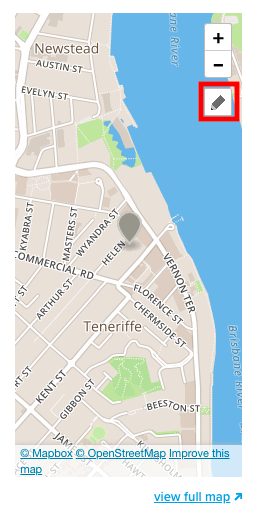 Please Note: If you modify the map, then at a later stage change the address of the Property Record, it will reset the map location.