You can modify your personal calendar settings in your Personal Profile.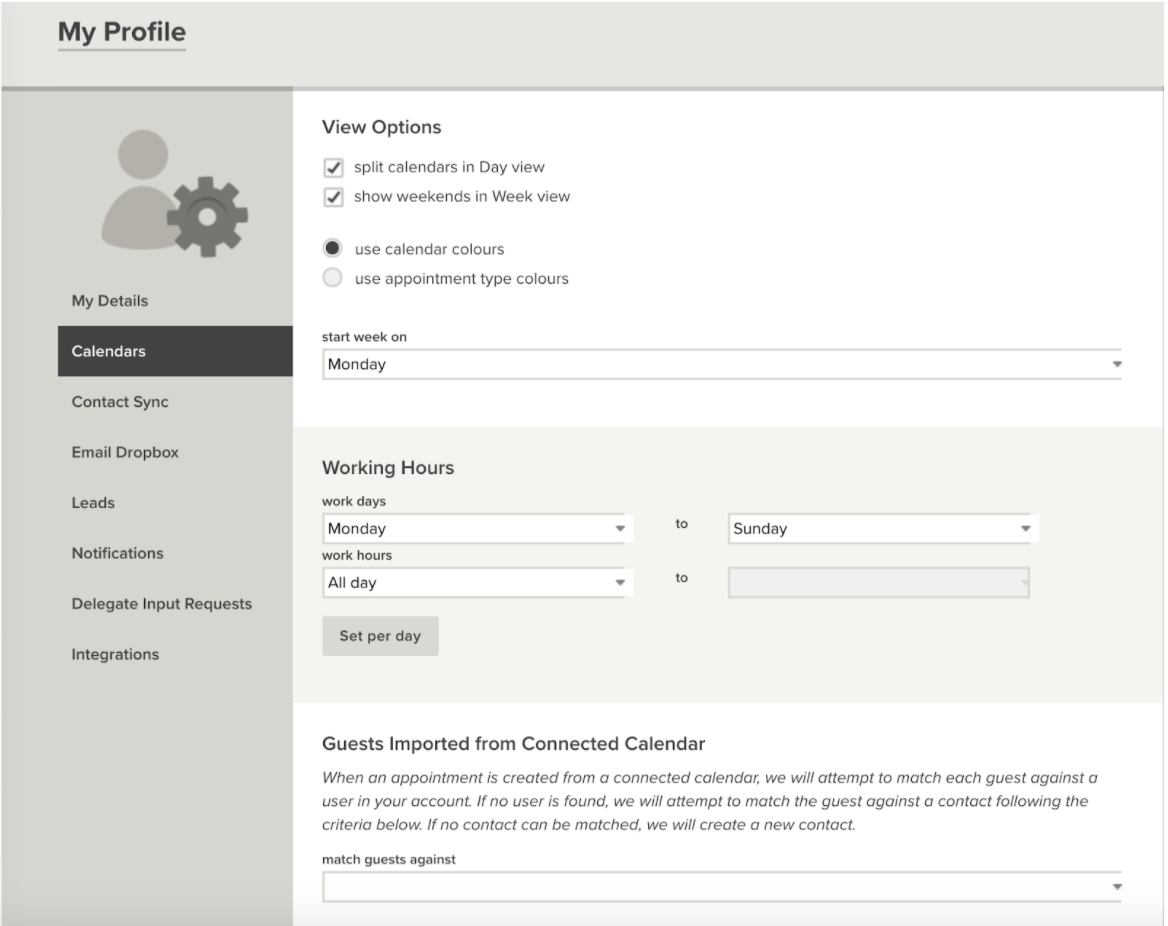 You can set your preferred default calendar view. The available viewing options are:
Day view

Week view

Both Day and Week view

You have the option to change the day your calendar week will start on to the following:
In your personal settings you can select your working hours for your calendar. Any hours outside of these working hours will appear grey on your calendar view and will also affect your availability for the"Find A Time' dialog.

Please note: You will still be able to add appointments outside of your set working hours.
From here you can set general work hours E.g. Monday to Friday 9am-5pm or alternatively, you can set your working hours per day.
Any guests invited to an appointment created from a connected calendar, will be matched against an existing user or contact record. If no existing user or contact can be found, Rex will create a new contact record.

You have the option to choose whether Rex will match guests against the following:
Any contact

Contacts that I own

Contacts where I have update rights